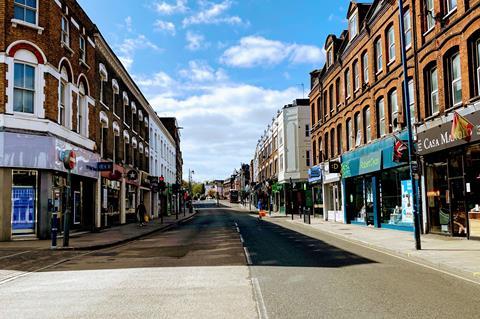 As the nation prepares to mark the 75th anniversary of VE Day this weekend, Vera Lynn's wartime promise that 'we'll meet again' has taken on a doubly poignant strain. What we all yearn for is a second liberation, a new VE Day, from the Virus in Europe.

And with what would be sweet timing, we may get our wish at last. Already the first foodservice outlets have reopened. Now PM Boris Johnson is expected to deliver an address on Sunday outlining plans to release us all from lockdown. While mitigating steps to be outlined in the plan, such as the planned use of apps and face masks, are controversial, there is no doubt that a release cannot come a moment too soon. Already the first signs that shoppers are abandoning attempts at social distancing are emerging. And we cannot sustain this level of damage to the economy, given the financial hardship it is already causing, any longer than is absolutely necessary.

On the other hand, the release from lockdown is likely to come at a terrible price. For as long as workers have been furloughed, the awful reality has been hidden. Only when the furloughing ends will we see the true devastation Covid-19 has wreaked.

Of course, grocery will get off relatively lightly. It's been spared the worst of the lockdown. Some have positively thrived, like Ocado, Hello Fresh and other delivery-based services - while the likes of Procter & Gamble are even planning to up their advertising spend. But there have already been many casualties, on the high street, and among foodservice wholesalers and suppliers, while others are in the fight of their lives, now including Adelie. The phased release from lockdown will catch others out too.

Another casualty of the coronavirus is likely to be competition. As we reveal this week, the Competition & Markets Authority was planning to reject Amazon's investment in Deliveroo on the basis that it was effectively a merger, but with Deliveroo on its knees, that's happened anyway.

It surely won't be the last case of a giant gobbling up weakened victims of the virus. The vultures (and their advisors) are circling. A PwC report has concluded that "opportunistic" activity from fmcg giants with "deep pockets" are on the lookout for "attractively priced M&A opportunities". And KPMG has launched a 'Special Situations M&A Group' to "assist companies tackling short-term liquidity issues and", it adds, ominously, "advise the buyside of emergency investment opportunities". It would be such an insult if brilliant businesses, with no underlying health conditions going into this crisis, were snapped up on the cheap by corpulent corporates. But that is the reality many will face into.