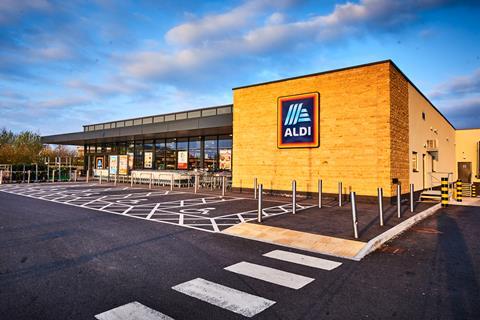 Aldi is rattled. How else to explain the decision to reintroduce its 'like' ad campaign? After retiring the award-winning series - so synonymous with its success in the last recession - it was brought back in February, but the focus was on its 'likeability', not a value comparison. Now the 'like' mechanic is back, good and proper, and the decision to target Tesco as a comparator, rather than brands per se, is a clear sign of the source of the rattle.

Aldi's been targeting Tesco for some time, and has landed itself in hot water with the ASA in the process, as the watchdog censured a 'swap and save' campaign comparing the price of a basket of Aldi groceries with 'equivalent' branded lines in Tesco. The new 'like' campaign zeroes in on an individual brand, but quotes the price only at Tesco. And it's had to up the size of the footprint, pointing out that 'Tesco may sell own-label products at different [ie cheaper] prices'.

Looks like Tesco's Aldi Price Match has landed.

Aldi is also rattled about its lack of an online grocery service. Hence partnering with Deliveroo - joining Morrisons, M&S and Co-op, as well as independents from the likes of Budgens, Nisa, Best-one, Costcutter, One Stop, Londis and Premier.

Aldi has rightly realised price is not the only game in town: that a token food box isn't going to cut it, and it can no longer afford not to be in online grocery. It's a sign of how much grocery shopping has changed due to Covid-19 that a retailer of Aldi's scale, skill and success can be so rattled as to make such momentous decisions on the fly. But it's not alone. New players are emerging like Buymie to meet demand. And running like a thread through so many of the decisions being taken is technology as an enabler for businesses to keep going and respond. We've seen that with the first use of virtual queueing and AI counting by Asda. We've seen that with virtual NPD tastings, recruitment, training and pitching.

Of course, right now humans - pickers, packers, couriers - are doing the grunt work in many cases. And there are some things automation will never be able to do. But, like price wars, more automation is coming. Whether you 'like' it or not.