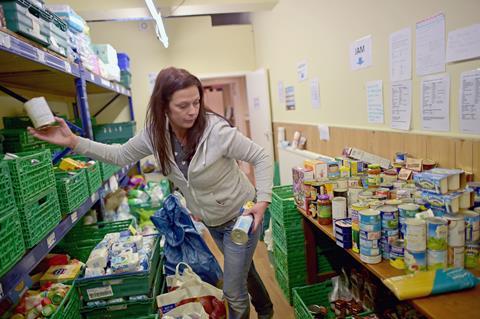 In one phone call, footballer Marcus Rashford has made more progress than ministers have in months in uniting the industry on one of the biggest priorities of the crisis – child hunger.
As commendable as the unjoined-up donations have been, the industry cannot bail the government out, as it has been doing, when it comes to supporting the millions who have been plunged into poverty
Whether it needs a minister for hunger or not, the government needs a vision, a plan and investment.
That it is a 22-year-old footballer who is calling the shots speaks volumes about this young man's character.
Instead of resting on his laurels, following the temporary voucher scheme win he achieved, he's identified three way more punchy goals. And crucially this isn't a taskforce of campaigners and lobby groups. He's mobilised the industry's biggest hitters to help achieve those goals.
Yet while most of the major supermarkets and a number of leading suppliers are united on the need for government funding in the Autumn Statement, the industry still has an active role to play over and above lobbying, raising awareness and exerting pressure via social media channels.
Take Healthy Start vouchers.
The Co-op and Waitrose have already committed to enhancing this scheme. Other grocers must do the same, or take a leaf out of
Tesco's book with its free fruit programme. Tesco can do more too. And it's not just about supporting one of Marcus Rashford's targets: grocers have it in their gift to subsidise fruit & veg through their promotions strategies, can get behind the School Fruit & Veg Scheme, and support schools through locally driven initiatives.
There's also a self-interest in a broad food industry coalition, with extra funding for free school meals hugely important to wholesalers in the beleaguered catering sector
And let's make sure the soft drinks levy is feeding into this. The sums this raised were meant to be ringfenced. But the Treasury stupidly shut down the healthy pupils capital fund and snaffled the money up. The industry must unite to fight for what's right. United (and inspired) by Marcus Rashford.