Next week Nisa will finally table the Co-op's offer to its members. It's a seminal moment (albeit the process itself will take several weeks) in the mutual's history with members set to decide its very future, and their own. So which way will they vote? The offer looks generous, to say the least. At £140m-odd, it values the buying group at 24-25 times its projected EBITDA. Way more than Tesco is paying for Booker. And for a business that's just lost its biggest customer (McColl's), in a hugely competitive environment, and with the prospect of soon competing with a Tesco-backed Booker.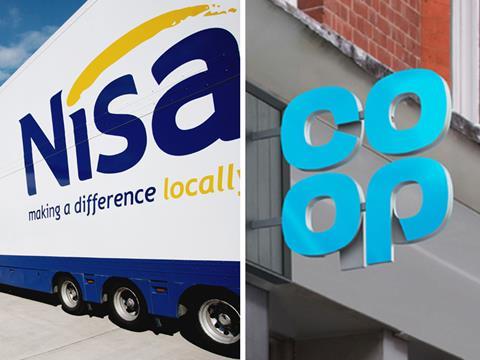 For members with the maximum 250 share allocation, there's the prospect of a £625,000 cheque in the post, while even those 470 members with a single £125 share will receive a cheque for £2,500, with the Co-op looking to offer a further sweetener, to get the deal through, as they will be crucial to the vote under the mutual's convoluted corporate governance.

What's more the exec team have secured better terms from the Co-op, even though rival Sainsbury's bid failed to materialise. There's more up-front cash, and the minimum order requirement has also been watered down, while members will have access to a better selection, delivered by a buying team of 100+ vs the seven at Nisa's Scunthorpe HQ. And finally, there's the freedom to walk away, and work with another symbol (or Morrisons), if things don't work out for them with the Co-op. What's not to like?

Yet as we've seen before, with its absolute rejection of a proposal to alter its dysfunctional corporate governance, Nisa members don't always vote with their heads. And it will be interesting to see whether the militant Mutual Shopkeepers is merely a highly vocal but minority group or reflects (or can influence) the views of the silent majority too.

For as long as I've reported on Nisa, it has been riven by mistrust, jealousy, scheming, mean-spiritedness. It's Inter-Nis-ine. A mutual in name only, with a creaking governance that is divisive and undemocratic. It's a thankless task working for it, too. No wonder CEO Nick Read has quit. Not only is his job done. Despite saving the mutual from bankruptcy and delivering for members its date with destiny (without the motivation of a bonus), his every move was regarded with suspicion and rancour.

And it's not just Read. Earlier this summer the remuneration committee reneged on a performance-based bonus scheme for its entire head office, blaming Brexit. Even a loyalty bonus hurriedly secured by Read to shore up the services of 15 senior team members (not including Read or FD Robin Brown) to avoid a mass walkout resulted in bitter recriminations and anger.

If you treat people whom you have entrusted to run your mutual with such contempt, you'll struggle to retain their services, let alone their motivation. And it's not as if Scunthorpe is the best place in the world to attract talent.

One thing's for sure. With the likes of trading director Stuart Smith, marketing director Lisa Williams and IT director Steve Cook having already left this year, others in its HQ will surely follow, if members don't approve the Co-op bid.