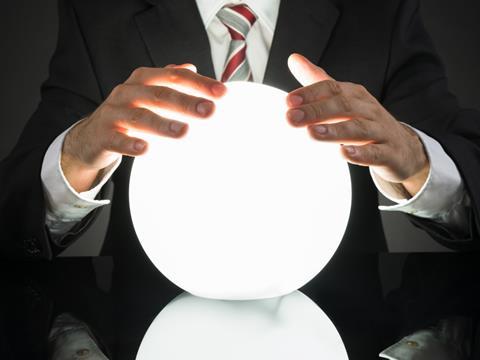 We've loads of predictions this week. But before I offer a few of my own, I have a confession. Some of my predictions in 2017 were hopelessly out. There wasn't much evidence of suppliers stopping supply to secure price hikes. A backlash against excessive hydration failed to materialise. As to my prediction Amazon's impact and progress in UK food and drink would remain limited, well, the Whole Foods acquisition hasn't had a material impact over here, but it won't be on my list of predictions for 2018. Oh, and I didn't see the Tesco-Booker merger coming.

On the other hand, my prediction that a leading supermarket CEO would leave was twice right. I also rightly predicted reformulation would hurt sales of a leading soft drinks brand. And that the Defra secretary of state would go, though I never imagined she would be replaced by Michael Gove.

So, a mixed bag. Let's hope I will fare better with this lot.

1. The Sugar Levy will raise nothing like £1bn, thanks to reformulation, while results will be mixed in terms of sales and new brands will emerge.

2. The government will consult on a confectionery tax, and a new sugar labelling scheme. (While it would be nice to think calories and portion sizes will be in focus, this week's advice on children's snacking will remain just that.)

3. Forget Veganuary. The vegetarian trend is going mainstream and is (at last) being taken seriously by supermarkets and ready meal manufacturers, and new meat substitute players will also start shipping.

4. Another supermarket CEO will go amid continuing pressure from the discounters, while B&M's valuation on the stock market will overtake that of M&S.

5. There will be further consolidation in the wholesale sector and among buying groups, in the wake of Tesco-Booker.

6. Food price inflation will stabilise though all bets are off if Theresa May is ousted. As to Brexit, this week's announcement by Gove of five years of parachute payments to farmers signals that the wider process will be managed in stages to avoid a cliff-edge situation.