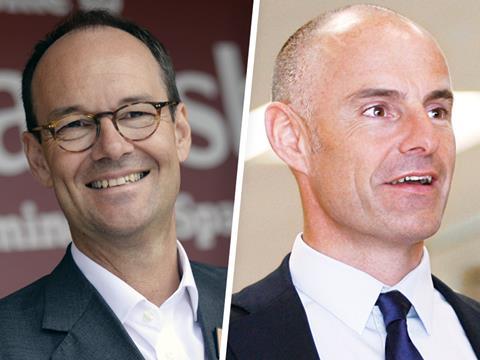 The grilling of Sainsbury's Mike Coupe and Asda's Roger Burnley this week was another reminder that politicians don't really understand business. Mocking the merger as a "financial fix" that "may not save either of you", Neil 'Pump' Parish played to the gallery as he dismissed the significance of M&S, B&M, Amazon and Boots as "Mickey Mouse", while oblivious to the carnage on the high street to which successive governments have so obviously contributed through their taxation stances.

Meanwhile, the lack of leadership from the government over the emerging CO2 crisis has been damning. Insisting it's an industry issue, it seems oblivious to the damage this crisis could do to the economy, affecting not just beer and fizzy drinks but, as The Grocer revealed this week, threatening supply in poultry, pigs, meat and other chilled and packaged goods.
Having been pummelled by the Beast from the East, the prospect of a heatwave next week as the World Cup moves into overdrive, and as the wedding, summer fete, end of term and barbecue season enters full swing, looked like a heaven-sent opportunity. So for CO2 shortages to scupper this through apathy on the government's part, and amid stony silence from CO2 manufacturers across Europe, would be hugely damaging. And while the media jokes about sales of fizzy drinks going 'flat', it's not funny.

If this crisis isn't sorted soon, and the month-long shortages predicted really do materialise, those manufacturers will find it difficult to use the 'force majeure' defence employed when a previous CO2 shortage emerged in 2015. Lessons should have been learnt, and malfunctioning equipment is not an act of God. But the government will be every bit as culpable for not showing leadership.

And the final lesson for the government - to which it appears oblivious again - is how fragile our food and drink system is. It's so efficient that, if it breaks down, it can do so in a matter of days. The last time there were shortages, they were limited to the UK. This time, it's a Europe-wide problem, but Europe is also the solution. Heaven knows what will happen after Brexit.