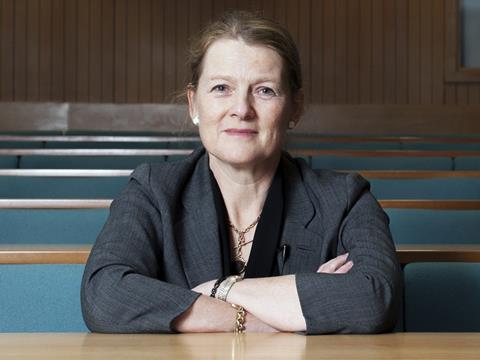 'Verdict leaves Tesco's suppliers dancing in the aisles.' That was the Telegraph columnist's view this week on the long-awaited report from the Groceries Code Adjudicator into Tesco's abuse of the code. My own view is rather different.

The verdict certainly comes as no surprise. After all, it was a Tesco employee - not the GCA, nor suppliers - who blew the whistle. And it was Tesco's boss Dave Lewis who provided the evidence, handing it on a plate to the Adjudicator. Was Christine Tacon ever going to find Tesco innocent?

But the reaction from suppliers must surely be more mixed. And for three reasons.

First, even if they were looking for vengeance following the years of serial abuse from Tesco - the late payments, the threats, the unjustified fines, the unilateral charges and so forth that the Adjudicator's report painstakingly details - Tacon's inability to fine Tesco makes the victory a Pyrrhic one. Only if the Serious Fraud Office is minded to fine Tesco (and there are reports suggesting £500m as a figure) is any desire for retribution likely to be satisfied.

Second, Tesco's changed. Not only in terms of personnel but in terms of behaviour. Night and day is how suppliers describe the situation to me. OK, it's no pussycat, but with Tesco's new management introducing more straightforward negotiations (p14) and targets, I detect a lot of goodwill towards Tesco. As one supplier put it to me this week: "For the past few years I've been seeking to limit my exposure to Tesco. Now I'm actively minded to use Tesco to achieve growth."

Indeed, when it comes to the aggressive pursuit of back margin payments, it's other retailers that suppliers grumble about to me these days. Not Tesco.

Only last week we had the case of Holland & Barrett. It's not isolated.

Nor is Tesco the only retailer that pays its bills absurdly late. We have first hand experience of a major multiple settling a bulk subscription invoice after two years (the same period mentioned by the GCA). Forensic auditing is also a practice that continues, with The Co-operative Group, for example, pledging to phase it out only by 2017.

Finally, there's the new line of inquiry the Adjudicator has opened up (p5, 12). Working in conjunction with the CMA, Tacon wants to investigate the evolution, as she calls it, of the role of category captaincy, range reviews and product placement. The Adjudicator ruled that Tesco did not breach GSCOP rules on 'better positioning of goods'. And Tesco has vowed not to accept money for these activities (p14). But this is a massively grey area. And the Adjudicator's meddling might actually do as much harm to supplier prospects as good.