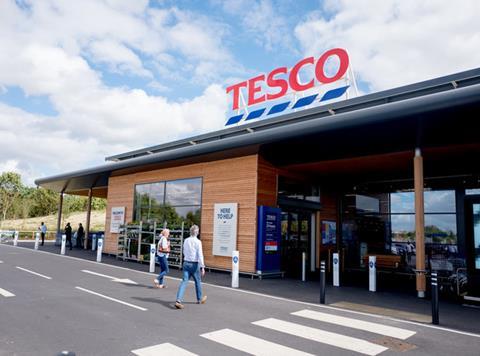 Who did it? If it wasn't Chris Bush and John Scouler who WAS responsible? That's the question the ordinary punter will want to know. And quite a few in the industry, no doubt, after the £263m Tesco fraud trial was sensationally thrown out this week.
Tesco had already paid a £129m fine and other legal costs to the Serious Fraud Office via a so-called deferred prosecution agreement last year. It had also given £85m to investors in compensation for the overstatement of profits. And a class action lawsuit with US shareholders was also settled for $12m.
But the SFO smelt blood. It wanted to lock someone up. And in Bush and Scouler (and UK finance director Carl Rogberg, whose legal position remains in unfortunate limbo) it thought it had found the villains of the piece.
That's proven not to be the case, however, with Judge John Royce summarily dismissing it. The case appeared to founder on the evidence of Amit Soni, a Tesco senior accountant and the so-called whistleblower, after he admitted he had not been aware of dodgy accounting practices at the time he was commissioned to write his report. The defence argued that far from being the guilty parties, its clients were struggling to maintain control of buyers, amid an alarming deterioration in trading, and in a culture where outrageous behaviour over many years had been condoned and even encouraged at an institutional level, to hit the numbers.
No one will probably ever know now exactly what happened. Certainly not the SFO, who seemed to show no interest in how the trade works, and where the shades of grey lurked. And those in the trade who have known the defendants well have been troubled that the finger of blame was pointed at Bush and Scouler, of all people. The latter in particular was extremely popular with suppliers. As one supplier CEO told me: "Tesco made life increasingly difficult for suppliers over a number of years, often unfairly so, as it ran the business hot to fund US expansion, even when sales started falling. And while he was a tough negotiator, it was invariably John [Scouler] who was the one trying to correct situations and generally put things right."