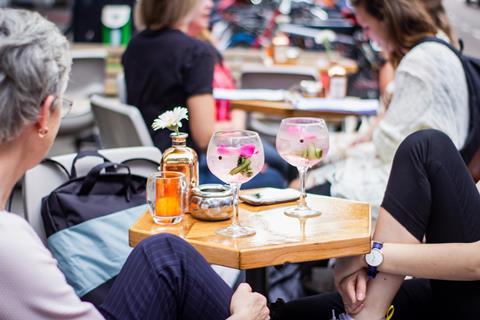 With more and more people vaccinated and the weather starting to warm up, Brits are itching to celebrate the return of something like normality this summer. The great unlocking has begun.
Pub gardens – open for the first time in months – have been packed out with socialising punters. There have been queues outside Primark with shoppers desperate for a new wardrobe (and reasons to show it off).
Supermarkets are gearing up for an outdoor, social summer. Searches for Pimm's rose 337%, canapés by 142% and nibbles 96%, according to Ocado sales data revealed this week, as calendars fill up with plans for barbecues and picnics.
One in four Brits (26%) have already been booking post-lockdown activities, with 41% of these consumers booking restaurant reservations for meals outdoors, research from Barclaycard shows.
These are among the first signs of that 'coiled spring' to which outgoing Bank of England chief economist Andy Haldane referred. But as the door to freedom opens (we hope) the flipside is the nasty kickback of Covid, with a new generation of shoppers stuck indoors: too poor and/or too fearful to go out.
The watchword everywhere is one of caution. Tesco is in "no rush" to get rid of social distancing measures. Most sports fans (75%), finds Momentum, want masks and hand sanitiser to be part of the protocol for returning to stadiums. And for every party in the park, a third of Brits think they'll find it hard to be out in crowds again, a YouGov survey this week found.
For grocery, this caution is good news. Until people eat and drink inside pubs and restaurants, and return to offices in meaningful numbers, the impact on supermarkets won't be massive. And while like-for-likes will inevitably fall at some point, next month's figures will annualise against last April when people avoided shops like the…
In contrast, online growth will dip as it annualises against ramped up sales last year. Indeed, there's no shortage of delivery slots right now, so the battle for the online shopper will only intensify as the great unlock continues. Or should I say: if.