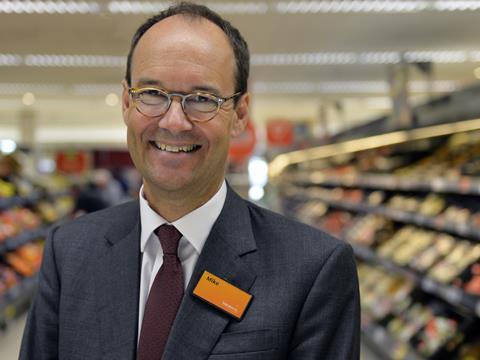 Mike Coupe is generally the brightest person in the room - in fact, his problem has generally been making that fact a little too obvious. So he must have been less than thrilled to see his opportunistic November bid for Home Retail Group out in the open.
Sainsbury's cash and share offer won't have matched Wednesday's 41% spike in the HRG share price - after it halved in 2015. Will this make John Walden's struggling empire too pricey for Coupe? Despite the reflex chorus of "too hard" from many in the analyst community, the logic for Coupe is appealing, if not absolutely compelling.
In Coupe's strategy, published in November 2014, he promises Sainsbury's will be "there whenever and wherever [customers] need us". Though this sounds trite, the technocratic Coupe means it in a physical way.
Sainsbury's has no need or desire to hang on to Homebase (which for historical reasons overlaps with its own estate) and of course many Argos sites would be redundant. But at a billion quid or less (after disposals) Coupe would get a greatly enhanced non-food offer, significantly extended physical reach for all manner of click & collect services, and logistics and technology no new entrant could build in a cost-efficient way.
So I would expect Coupe to put up rather than shut up - probably after HRG's trading statement on 14 January. Amazon is coming over the hill, and though Coupe can't beat it at the dotcom game, leveraging a strong physical presence in a hybrid retail model certainly has appeal.
It would be a costly play, and a complex one, with disposals and integration, as well as lease obligations and pension liabilities. But with the once-mooted M&S merger a dim and distant memory, doing nothing is arguably riskier. And Coupe will surely have considered other scale or diversification plays he could buy on the cheap, such as Iceland or online fashion retailer Boohoo.
What Coupe needs is growth. And not just for the bolt-on but for the whole. For two plus two to equal five. That's the future he's gambling on. If he emerges looking bright, plus ça change.