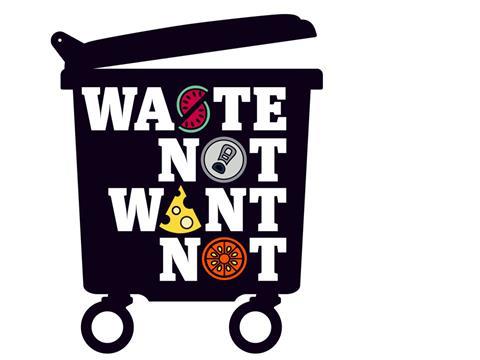 What do I think of the Evening Standard's new food waste campaign? My answer: the more the merrier. Or the more the mightier, perhaps.

As we've said in our Waste Not Want Not campaign, food waste is a terrible waste, but it's a tragedy when it's still perfectly edible, and there are homeless and hungry people who can't eat it. And that's what's driving the Standard's campaign. So who cares how it is tackled so long as the waste mountain is reduced and more hungry mouths are fed?

Besides, food waste is so multifaceted there's room for several lines of approach. For example, while the Standard has chosen to focus on supermarkets, our Waste Not Want Not campaign has taken a broader view, including manufacturers (who account for over 85% of food waste) in a potential solution.

Our campaign is also national, whereas the Standard is focused only on London. But London's a big place, and their campaign is also targeting restaurants, which we're not.

And while a hard-hitting message on poverty speaks to the Standard's readers, our message centres more on the business case, the economics and the practicalities. So The Grocer is campaigning for the government to create a level playing field through subsidies - in the belief the current system is still skewed towards incentivising anaerobic digestion - whereas the Standard has a more narrow focus, raising money for a local food redistribution charity called The Felix Project.

And there are plenty more campaigns where these come from. Jamie Oliver has zeroed in on wonky veg. Hugh Fearnley-Whittingstall has lambasted our throwaway coffee cup culture. Others throwing their hats in the food waste ring include the Pope, Julia Roberts and Brazilian supermodel Gisele.

Even the government wants to help. Efra will hear expert views from different parts of the industry (including The Grocer). They won't always agree (like the campaigns), but they're all necessary voices. As a progress report released this week on the UN's 12.3 goal to halve per capita waste by 2030 makes clear, it'll take all sorts from all parts of society to achieve.