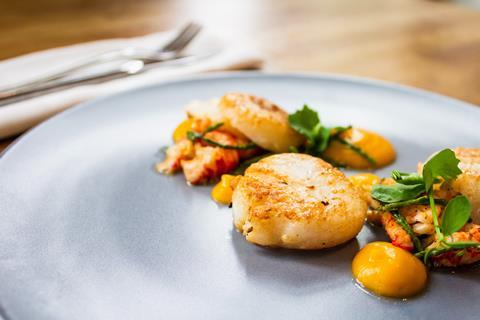 Britain's reputation as a foodie nation has been hard fought. Once upon a time, prawn cocktail, black forest gateau, and, er, Angel Delight were considered culinary highpoints.
Today, the UK is a gastronomic powerhouse of inventiveness and creativity (or at least until Covid struck), thanks to a combination of a multicultural population and the UK's broad appeal as a place to live and work (the global melting pot), our far-reaching supply chains, access to capital as well as labour, and an inherent entrepreneurship not only among chefs but suppliers too, developing new food and drink products and brands that are the envy and admiration of the world.
Let's hope we aren't losing that crown. That's the concern of the Guild of Fine Foods. And not because of Covid. With every passing week since Brexit, the impact of onerous red tape in stifling and restricting trade becomes ever more obvious.
The most tangible impact is on exports. Even exports to Northern Ireland. Now effectively a foreign country from a trade perspective – until a tunnel or a bridge is built under or over the Irish Sea border (or hell freezes over) – this week we report on the decision of two fine food wholesalers, to pull out of ROI and NI.
Specialist cheese producers and seafood suppliers selling to the EU are also caught up in costly and tortuous red tape that strangles the efficiencies the industry needs in a game of "Russian roulette".
And Brexit is affecting imports too. There are suppliers aplenty already refusing to send goods to the UK.
True, big firms will find solutions. Technology will play a part. And some of the teething problems will be soothed, including the possibility of a new 'substantial equivalence' alignment on sanitary and phytosanitary (SPS) regulations.
True there are opportunities as well in Brexit Britain – whether that's new B2C or B2B websites like Buy Britain and Brilliant British Producers, or suppliers like Mash Direct winning new business with British retailers on the island of Ireland.
But the food and drink industry's success, and the UK's foodie reputation, has been built on small businesses being able to operate with access not only to their own market but on the basis that the world is their oyster. And right now, like supplies of these and other molluscs to the EU, it feels like it's closing up.