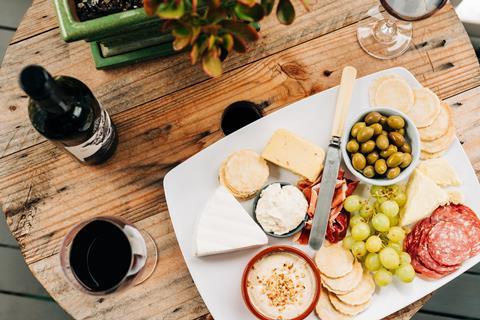 Spare a thought for our neighbours across the pond. New US tariffs mean mature cheddar could soon become "a luxury like caviar", we've heard from industry sources. Scotch whisky and shortbread will also face steep hikes, as will French wine, thanks to the 25% tariffs President Trump is slapping on a swathe of European food and drink products as part of the spat over EU subsidisation of Airbus.

At first glance, the list of tariffs doesn't make much sense. Why, after all, would the US choose to put a 25% tariff on Spanish olive oil, but not Italian or Greek? That's because these tariffs aren't designed to protect US food producers. They are designed to inflict the maximum pain on the UK and other EU countries associated with Airbus. And judging by the apocalyptic predictions of some British exporters - who fear the impact will be worse than a no-deal Brexit - they look set to achieve exactly that.

The timing of the US subsidies couldn't be any worse for UK food and drink exporters already struggling with uncertainty around our future trading relationship with the EU - although, arguably, it was a canny move by Trump to unleash new tariffs against the UK's most valuable exports just as our politicians are weighing up the pros and cons of lowering our standards to accommodate a UK-US trade deal.

Does that mean Trump is a negotiating genius? Or a global bully? It's hard to tell. But either way, I'm pretty sure this will turn into a lose, lose situation. American shoppers face paying more for some of their favourite imported food, and Europeans will be in the same boat if the EU follows through with its threat to impose retaliatory tariffs on the US.

Even more worryingly, these tit-for-tat tariffs could have a big impact on global trade flows. And thus the economy. Just look at the impact the US-China spat is already having. If the US enters a full-blown trade war with the EU, it could plunge the global economy into an immediate recession, the executive director of the International Trade Centre, Arancha Gonzalez, warned this week. That won't just be bad news for American shoppers, or cheddar exporters. It will be bad news for all of us.