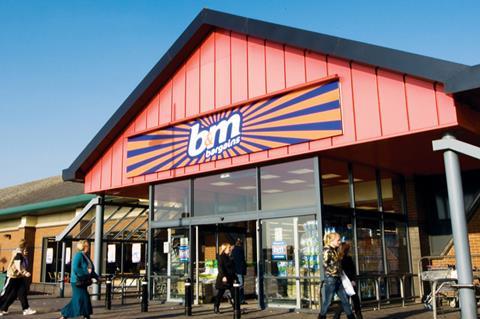 Luckily for the lawyers, bankers and consultants involved in the failed Sainsbury's-Asda merger, they were working on a no-win big fee basis. No such luck for Mike 'Switched On' Coupe, whose position will be under real threat, having staked so much of Sainsbury's future direction on the merger. He's certain to face hostile questioning at next week's annual results, while a talented ensemble of executives wait in the wings, including Argos CEO John Rogers (who's been notably quiet these past few months), CFO and former Poundland and B&Q CEO Kevin O'Byrne, and former Boots UK boss Simon Roberts.
In contrast, the outcome of the CMA announcement for Asda CEO Roger Burnley is relatively benign. The process has been disruptive, but the reputation of the former Sainsbury's executive has only been enhanced, through the improved performance of Asda under his leadership (and his silence). In the process, Asda has once again overtaken Sainsbury's as Burnley has done the right thing by the customer: focusing again on EDLP, tweaking the range towards more interesting small and startup brands, and improving availability, while sharpening up the board and improving the website.

However, that's not to say there isn't an uncertain future for the Leeds supermarket. While Walmart pledged to support Asda, there are rumours KKR will swoop, though how the private equity giant would add value without Walmart's buying power is unclear.

The more interesting possibility is B&M. The discounter expressed an interest last year in acquiring Sainsbury's or Asda stores that were surfeit to post-merger requirements. But what about a tie-up between Asda and B&M? In 2017, there were rumours Asda wanted to buy the listed discount chain. Perhaps this time the boot will be on the other foot, with B&M taking the lead. Both are strong in non-food, the overlap in groceries is insignificant, and maybe Walmart would be happy to let B&M use its buying clout given the further lack of geographic overlap internationally. What would the CMA make of such a deal? It could open up a whole new chapter of intrigue.