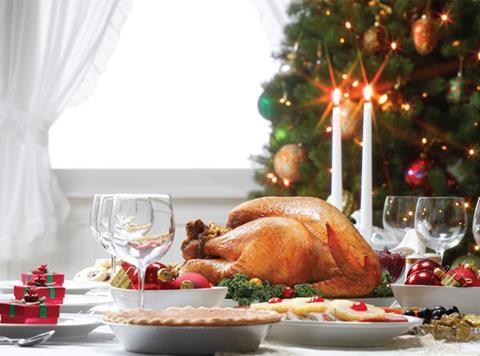 Will Christmas dinner be cheaper or more expensive this year? It depends on three factors: where you're shopping, what you're buying and which survey you're reading. One survey out this week (from Good Housekeeping) suggests it's the cheapest for eight years. Another (from Mintec) suggests it's going to be a little bit dearer (though still lower than in 2013 or 2014).

Set against the backcloth of a Brexit-inspired devaluation in the pound, we are all waiting for the moment when the inflationary turkeys come home to roost. And in dribs and drabs they are. This week bananas were in the spotlight. Last month it was milk. In October it was Marmite.

But the staggered way in which inflation is returning is tricky. Looking at price hikes across other major footfall drivers, there is already evidence that prices are going up on items like olive oil, pork and lamb chops, fresh salmon and peanut butter. But as we reported in last week's GPI, prices overall are still falling - albeit at a slower rate.

Some of this will be down to hedging, but it also reflects just how competitive the retail sector still is. Especially at this time of year. With so much still at stake, supermarkets and suppliers don't want to raise prices before Christmas.

When inflation does get fed through, though, it doesn't just manifest itself in higher prices, but takes the form of fewer promotions or less generous promotions; smaller pack sizes (think: Toblerone); and ingredient reformulations (the hardest of all to spot).

But there are certainly bargains to be had right now. And none more so than on Champagne. The price of fizz has fallen 7% since the Brexit referendum. Some of this relates to the season, of course. Everyone has a deal on Champagne right now, with £10 Champagnes near ubiquitous.

But prices are also down 3% year on year, suggesting retailers are offering a last hurrah on Champagne before sterling's devaluation results in a price hike. Unlike Black Friday, this Christmas really does look like a genuine sale event. Or as they say in the trade: hurry while stocks last!