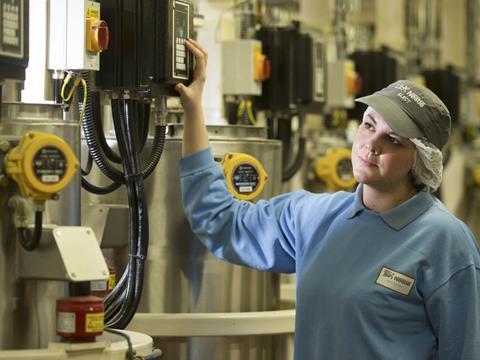 Apprenticeship funding
Sir, Following your article on Morrisons training up 500 extra fresh counter apprentices, I wanted to highlight that more organisations need to be taking note. Many are missing out on a huge opportunity - more than £3bn in untouched apprenticeship levy funding in England is still available for the taking. Paying organisations have used just 14% of the available funding since the scheme began.
This is particularly pertinent as it is National Apprenticeship Week. Making use of the levy and investing in training ensures that organisations remain strong and competitive in the future and start plugging their skills gaps.
The levy was introduced to ensure that all employers with a pay bill over £3m per annum in the UK pay 0.5% of their overall payroll into the levy under this government scheme. However, if the levy is not used within 24 months, this money is lost.
It's time that organisations invest in training their current and future workforce and help strengthen the UK economy. There is no reason not to get involved.
Richard Hilton, managing director, EMEA, Miller Heiman Group
Ice cream market success

Sir, In response to the comment "survival in the [ice cream] market is going to come down to money" in The Grocer's Focus on Ice Cream: surely we cannot undermine the quality and taste of the product?

The ice cream category is worth £342m in the UK convenience channel alone, with significant and steady growth of 5% year on year, but today's consumer is more astute. People won't just eat any old thing. Consumers actually want a delicious-tasting product made with, ideally, locally sourced ingredients they understand and trust.

Food offering functional benefits such as high protein or gut health is also a thriving market. The brands that can develop healthier ice cream products into the frozen treats sector with an authentic brand and message, as well as high-quality ingredients and taste, should succeed over those don't.

Also, brands who have entered into this market have found initial success by focusing on a younger audience, but there is a huge opportunity to raise awareness of the low-calorie ice cream market to up to 85% of the population who may never have heard of it.

As a Scottish family business, celebrating our 80th birthday this year, we have just launched Goodness, a low-calorie, high-protein ice cream range. We are incredibly excited to see what the year brings.

Robert Graham, managing director, Graham's The Family Dairy