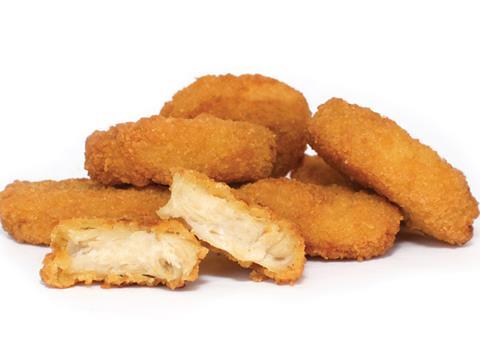 Vegan tipping point

Sir, Interest in veganism has seen a steady growth in the UK over the past five years. But in the past two years it appears to have reached a tipping point.

This is driven by the fact that it appears to be a new social norm. Conversation around it has increased enormously and people feel a desire to join what they believe others are doing.

This perceived behavioural shift has spurred a growth in vegan options. It also reflects the wider growth of flexitarianism and general desire to reduce meat intake, and not solely the growth of pure veganism itself.

Will Hanmer-Lloyd, head of behavioural planning, Total Media



The complexity of coffee

Sir, The recent Focus on Hot Beverages & Cold Brew (31 August, p41) provided a concise and insightful summary of what is possibly the hardest fixture to shop for the modern consumer.

Coffee has always been a format-driven category and this trend has rapidly accelerated with the growth in capsule and pod systems. Overlay this with the rediscovery of the coffee bag, the repositioning of instant coffee with the growth of whole bean instant products, the interest in speciality coffee and other innovations. It gets even better when you start overlaying origin, coffee varietals, blends, ethics, community support, financial trade support, environmental credentials, brand claims, private label and packaging innovations to the mix!

Choice, the removal of duplicates and representation of all formats is vital for success. Ranges must also focus on ethical, environmentally superior and sustainable coffees.

Steven Phelps, Fresh Coffee
The Brexit effect
Sir, It's important businesses realise how Brexit will exacerbate trends that will significantly impact profitability.
New generations of shoppers are prepared to weigh produce, bring their own containers and pay packaging deposits.
At the same time, a post-Brexit Britain could be faced with more border checks and slower transition of produce. This could expedite the trend towards less reliance on expiry dates and an increase in demand for British produce.
Brexit uncertainty is fuelling a labour drain and industry may have to invest in home-grown talent - in theory good news for British workers, but expect prices to rise and margins to be squeezed.
Finally, we're seeing new partnerships. Sainsbury's and Asda wasn't to be, but it's only a matter of time before another major deal is on the table.
Daniel Sperrin, senior business manager, Newton