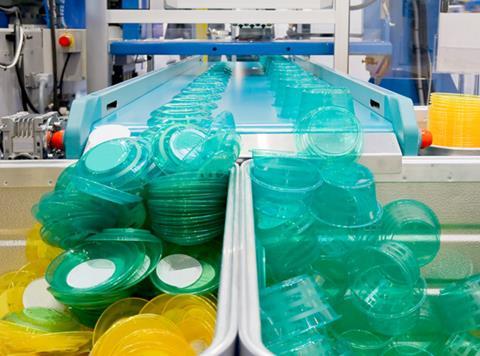 Recycling responsibility

Sir, New government guidelines that shift the onus for disposing of waste from consumer to manufacturer (the resources and waste strategy for England) are a welcome development if we're to improve on today's gloomy recycling statistics.

The days when manufacturers could hide behind indecipherable Möbius loops and spurious upcycling suggestions are coming to an end. But fmcg brands could look at the new directives as an opportunity to re-engage with consumers and create strong brands.

As your article 'Why recyclable packaging will become a must-have in 2019' (thegrocer.co.uk, 9 January) points out, brands will have to rethink their packaging strategies anyway if they're not going to fall out of favour with an increasingly switched-on audience.
Pete Hayes, co-founder of brand and packaging design agency PB Creative




The future is cartonboard

Sir, Your article 'Health and plastic concerns will form key trends for convenience in 2019' (thegrocer.co.uk, 18 January) further highlights the rising number of eco-conscious consumers.

Our recent Consumer Packaging Perceptions report, which interviewed 7,000 consumers, revealed 52% of consumers in Europe are actively switching brands over concerns about the sustainability of the packaging.

Finding ways to reduce non-recyclable waste is important, but so is finding real alternatives - and many already exist. Our research confirmed that consumers already recognise cartonboard as the most sustainable form of packaging. The onus is now on brands and retailers to respond to consumers' needs and choose sustainable, recyclable, biodegradable materials, such as cartonboard, wherever possible.
Tony Hitchin, general manager, Pro Carton, the European Association of Carton and Cartonboard Manufacturers




Multisensory shopping

Sir, The recent Christmas trading results have revealed some stark truths for Britain's big-name retailers, but our recent study brings hope to the high street, finding that more shoppers are seeking new ­experiences inside stores.

Consumers increasingly view shopping on the high street as a leisure experience, as compared to online where more functional and transactional purchases take place. Retailers need to take advantage of this, using the in-store environment to inspire and entertain shoppers, whilst encouraging them to stay in-store for longer and return.

Our latest study reveals 90% of consumers globally say they are more likely to revisit stores that have a pleasant atmosphere as a result of leveraging music, visuals and scent. Is multisensory shopping the future of retail?
Linda Ralph, VP international business development, Mood Media