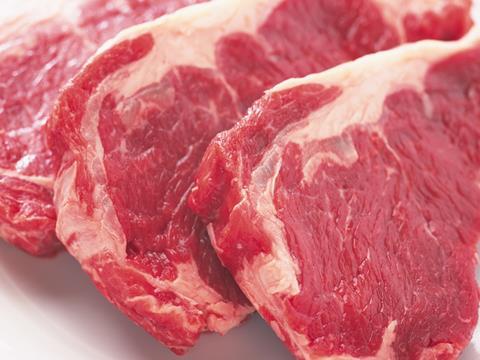 Sustainability in seafood

Sir, 'Tipping Point' (3 November) rightly raises several issues on the detraction of fish to the consumer.

Consumers in the UK increasingly expect seafood to be responsibly sourced, and what we may see is the beginning of a trend where consumers are willing to pay more and consume less as a result.

Norway provides a healthy management towards a renewable natural resource by considering key factors such as quality, supply, affordability and sensible stewardship for future generations. The public must bear in mind Norway will continue to provide qualitative and sustainable seafood to the UK whatever happens in future.

Hans Frode Kielland Asmyhr, UK director, Norwegian Seafood Council


True meat traceability

Sir, The finding in an investigation by the Belgian Meat Federation that one third of all beef in Belgian supermarkets displaying the label 'Belbeef' cannot be traced back to its origin again highlights the need for traceability systems to be strengthened.

The reality is that a lot of food accountability projects to date have been vulnerable and failed.

These challenges are set to increase further in a post-Brexit environment, where concerns over equivalence of standards of food imports is likely to grow.

Blockchain technology has been presented as a potential panacea and is increasingly being piloted across the industry globally. While increasing use of blockchain is very welcome, heralding a new era of transparency will require more than housing data that currently exists in silos.

The only 100% identifier is the food's unique code: its DNA.

It is the combination of blockchain with DNA traceability that will make complex food chains transparent.

Ronan Loftus, director, IdentiGEN


Remembrance Sunday

Sir, I concur with Peter Wells ('Minute's silence in store is not enough on Remembrance Day', 9 November). Remembrance Sunday is about much more than the two minutes' silence.

Remembrance Sunday has events throughout the day. This is why the simpler and more practical option is to have a general one-day retail closure. The peace, decorum and reflection inherent in Remembrance Sunday would be enhanced by taking out the retail clatter.

Finally I commend an Usdaw member, Mo Cutler of Tesco Pulborough, who has knitted woollen poppies for Remembrance. I can testify the woollen poppies have been very popular at £1 each going to the Royal British Legion.

John Barstow, member, Usdaw Executive Council