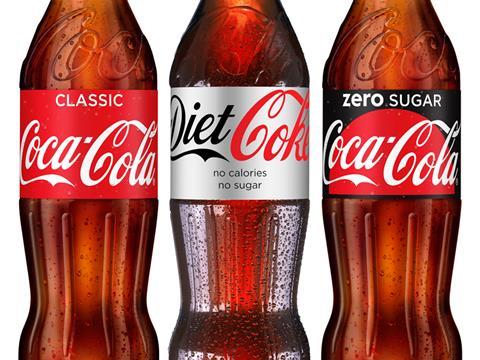 100% recyclable, now
Sir, Delphis Eco - which markets a range of all-natural cleaning products (made in Britain) - last year launched 100% recycled HDPE plastic packaging across its entire range - at no extra cost to consumers.

Giving second life to single-life plastics followed a five-year journey of R&D in order to achieve certified food grade quality 100% recycled packaging made from recycled milk bottles. In what we believe to be a first for the UK, not only does this initiative represent a 70% saving in carbon emissions compared to the manufacture of virgin plastic, it gives manufacturers a genuine 100% closed loop solution, and is the effective repurposing of plastic waste that would otherwise go to landfill or into our oceans.

We hope your readers agree this is a potential catalyst that will drive early adoption by all the large food & drink manufacturers - and surely this calls into question Coke's 2030 commitment to move to recycled PCR packaging? This commitment is needed right now.

If one small UK manufacturer can lead the way at no extra cost to its customers, then collectively the broader food & drink industries can make a real difference.

Mark Jank0vich, CEO, Delphis Eco


Year of Plant Power

Sir, Derek Sarno, Tesco's director of plant-based innovation, is absolutely right to celebrate the rise of plant-based food and drink in the UK and to call for even more innovation.

Sarno's call comes as we celebrate our eighth Plant-Based Grocer Factfile and embark on a series of events throughout 2018 to mark The Year of Plant Power including the launch of the UK's first Plant Power Day on 7 March, the first stage of our initiative to encourage every UK household to put plants first in 2018, and beyond.
Sue Garfitt, VP customer development, Alpro


Food tech IP is vital

Sir, Intellectual property will be a key part of the challenge for businesses moving into functional and enhanced products with food tech. While many companies will be used to protecting brands and trademarks, they may have less experience of patenting technologies and scientific processes. Companies should act early to ensure they have robust IP strategies to save trouble down the line and foster expertise in food tech.

Andrea Williams, associate, Marks & Clerk patent and trade mark attorneys