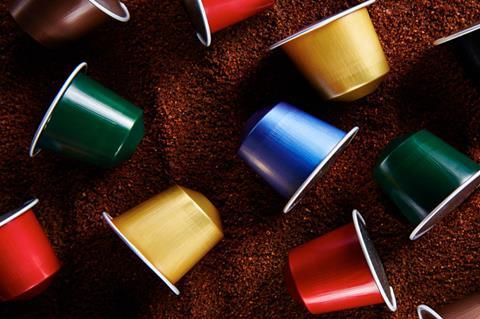 Recyclable coffee pods
Sir, I was a little disappointed to read your article 'Is the compostable coffee pod already old news?' (Daily Bread, 22 Aug).
It argues just 28% of Nespresso's capsules are recycled in the UK due to the effort required by consumers, but goes on to applaud the companies choosing to introduce aluminium capsules as "key to increasing recycling rates".
I would argue popping compostable capsules into one's food waste or compost bin involves far less effort than painstakingly ripping off the aluminium lid of each used capsule, scooping out the used coffee grounds, washing out the aluminium capsule and then drying them before putting them in the (hopefully correct) recycling bin at home. If only 28% actually use Nespresso's recycling service, I wonder just how many consumers will be willing to do the former.
Lex Thornely, co-founder, Blue Goose Eco Coffee Pods
Seafood origins matter

Sir, In response to your article 'MSC confirms suspension of North Sea cod certification' (thegrocer.co.uk, 25 Sept). The impact to the nation's favourite dish - fish and chips - resulting from the suspension of North Sea cod fisheries is concerning, but it shouldn't prevent the UK from continuing to enjoy this wondrous meal with a clear conscience.

It must be stressed to consumers and businesses that Norwegian cod and haddock imported to the UK is fully sustainable, traceable and MSC certified, and can meet British demand. Consumers must be made aware of sustainable origins of seafood and we encourage them to ask for this information. Origin matters.

Hans Frode Kielland Asmyhr, UK director, Norwegian Seafood Council





Vegan marshmallows

Sir, I am writing to express our thoughts on the new Vegantics 'innovation' published in The Grocer's 28 September issue, stating that Freedom Confectionery is "getting in on the vegan act".

Whilst we appreciate the coverage, it is important to make clear Freedom Confectionery was established in 2013 and specialises in marshmallows which are 100% suitable for vegan and allergy free-from consumers. The launch of our barbecue toasting marshmallows in October is an extension to the already trusted range of vegan marshmallows. Freedom Confectionery has been consistently in on the vegan act.

Elvin Willgrass, sales director, Freedom Confectionery