Härtnagel's promotion to Lidl Germany CEO shows he has impressed in his role here. So what has he achieved, and who is Ryan McDonnell?
After five years as Lidl GB CEO, Christian Härtnagel is to return to Germany, where he started his career with the discounter as customer assistant in 2003.
Last week's announcement should perhaps not have been a surprise. Revolving doors in Lidl management have been spinning since the unexpected resignation of Klaus Gehrig as CEO of parent business Schwarz Group in July this year.
"It has triggered a significant number of management changes, including promotion. And when you promote someone you need to fill their position," says Paul Foley, who served as Aldi's UK & Ireland CEO from 1999 to 2009.
Among the changes in the Lidl GB senior team in August was the promotion of Ryan McDonnell, previously chief commercial officer, to the newly created role of deputy CEO, in what can now be plainly seen as succession planning. McDonnell is to take over as CEO from February.
For Härtnagel it's promotion: he is to be CEO of Lidl Germany, the largest of the discounter's operations, from March. Clearly the bosses are impressed with what he's achieved at Lidl GB. So what has he done to change the business? And what are the challenges facing the new boss?
Since Härtnagel took over, in September 2016, Lidl's grocery market share has grown from 4.6% to 6.2% [Kantar 12 w/e 11 September 2016 vs 12 w/e 31 October 2021]. Much of that can be accounted for by expansion, from about 640 stores to over 880, and it shows no sign of fatigue despite the pandemic. According to the latest financial results, published last week, Lidl GB opened 55 stores in the year to 28 February 2021, five more than its annual target.
It is probably Härtnagel's most significant achievement, says a Lidl source.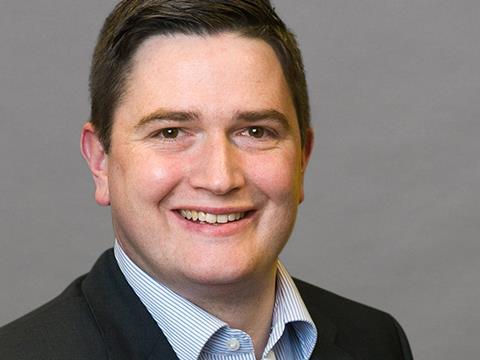 Growth spurt
Härtnagel arrived to "a lot of white space where there were no Lidl stores and they've really executed well achieving those openings", says the source. And all within a discounter's tight budget constraints.
"Store growth puts huge strain on the operation," the source adds. "You need to invest billions into new warehouses and growing the workforce."
Lidl has opened four new regional distribution centres under Härtnagel, taking the total to 13, while three more have been opened in relocations to larger sites. The workforce has grown from about 19,000 to 26,000.
Meanwhile, Lid's number of shoppers has grown from 12.4 million to 15.7 million [Kantar week 52 w/e 6 November 2016 vs week 52 w/e 31 October 2021].
The expansion has increased Lidl's presence in under-tapped areas, such as London, where the discounter has adapted its standardised store format to fit into smaller urban units, says Shopfloor Insights founder Bryan Roberts, "flexing store sizes, configurations, locations and ranges to open more stores".
The flexibility will have helped enable Lidl commit in 2019 to a £500m expansion plan in the capital over five years, including 40 new stores and a new head office, in Tolworth.
The range has also grown, to stand at about 2,300 permanently listed lines, up from about 2,000 in 2016.
Shore Capital's Clive Black believes quality has improved too, with Lidl's award-winning wine and fresh produce ranges having "done a lot to change perceptions". As for the premium Deluxe range, Lidl won a host of awards at The Grocer New Own Label Awards 2021.
Savvy Marketing CEO and founder Catherine Shuttleworth believes the Deluxe range is also a "good gauge of what customers want".
These developments have not come without focus from Härtnagel. In a meeting with him in 2019 "all the talk was about improving food quality and expanding in London", says retail analyst Nick Bubb. "Plus a sense of early moves afoot in e-commerce, for example with wine."
Ryan McDonnell bio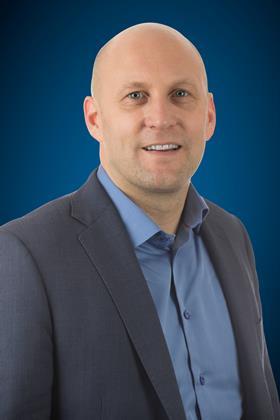 1998: Graduates from University College Dublin with a bachelor's degree in business studies and German
2000: Leaves family business in the construction industry to join Lidl Ireland's graduate programme as trainee buyer
2001: After further training in Germany and Austria, McDonnell returns to Ireland and sets up Lidl's buying and marketing functions
2006: Joins the board as Lidl Ireland CCO
2015: Joins Lidl GB as CCO
2021: Becomes Lidl GB's first deputy CEO
E-commerce backtrack
This last area is one in which Lidl has backtracked under Härtnagel. In 2018 it launched a chatbot on Facebook Messenger to give customers wine advice, seen by Lidl's digital team as a precursor to selling wine online.
But by the end of 2019, those messaging 'Margot the Winebot' were told she was "on holiday". A good, long holiday, which Lidl explained as a compatibility issue with new international software.
In June 2019, Lidl advertised a number of roles in "exciting new e-commerce projects" and told The Grocer it was "actively exploring" the area. But in 2020 Härtnagel told The Times he had not seen a model that did not jeopardise low prices.
Instead, digital progress came in the launch of the Lidl Plus app in 2020, with which the business has "stolen a march in loyalty" on Aldi, says Roberts, while ticking the digital box in a low-cost way.
Our source thinks Lidl still needs to go online, especially in light of Aldi's launch via click & collect and Deliveroo last year, but understands why it hasn't. "The discount model operates with such a slim margin and you can see that from the results they've just posted."
Those results put Lidl's profit at £9.8m, up from a £25.2m pre-tax loss the year before, with a 12% jump in revenue to £7.7bn.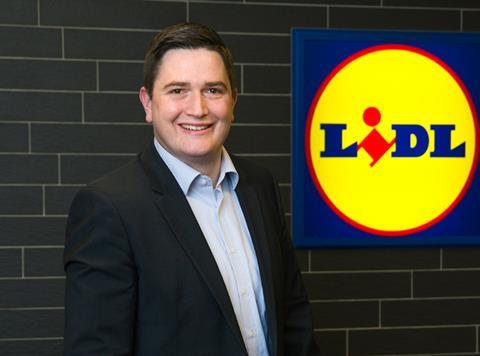 Considering that revenue, Lidl remains "notoriously close to a non-profitable organisation", the source says, and "ultimately an online operation leads to margin deterioration".
That is a risk Lidl can ill-afford right now, with Brexit-related pressure on margins presenting the most obvious challenge for McDonnell.
Lidl was well-prepared for Brexit under Härtnagel, having created a new customs department at least two years before Britain's economic relationship with the EU changed last year.
It has also shifted its sourcing strategy, so two-thirds of its sales by turnover are now British-supplied. Chiller capacity has been increased to accommodate additional British-sourced fresh lines, signposted in a 'Get Fresh' initiative in stores.
But new border checks on products entering the UK from the EU start next year. Lidl's results warn of an operational risk of severe disruption to the supply chain and say additional import costs could have a "negative impact on margins".
However, McDonnell will bring to supply chain challenges "vast experience", says our source. With more than 20 years at Lidl behind him, gained in Germany, Austria and Ireland before here, he will have "strong interlinks with the international departments to drive the supply chain and availability".
After spending 15 years as a CCO, his experience will have been further bolstered by his stint as deputy CEO.
A CCO can "walk over to someone in the same office and say 'we need to improve this'," says our source. McDonnell will have learned that "if you find a particular store is not performing, it's a different way".
Foley believes opening stores will be more challenging as Lidl approaches what he sees as its UK potential, of 1,500 – and Härtnagel leaves McDonnell with a new target, of 1,100 by the end of 2025.
"It always gets tougher to get those locations when you get to the last third of your [potential] space," Foley says.
Add to that the pandemic, labour shortages and inflation, and there will be plenty to test the new boss' mettle.