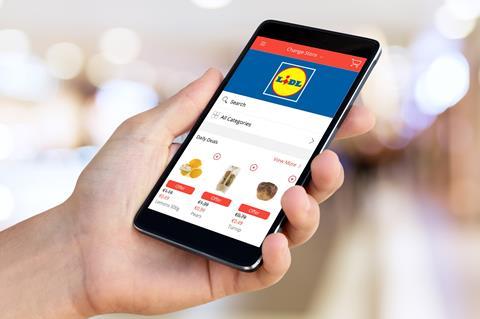 Lidl is readying for an online launch, with a spokesman admitting the discounter is "actively exploring" e-commerce.

The supermarket is advertising for an e-commerce project manager and a junior project manager for 'exciting new e-commerce projects' at the 'start of a new chapter for Lidl'.

Lidl has yet to sell online in the UK, while rival Aldi's website lets customers order alcohol and general merchandise for delivery.

"E-commerce is something we're actively exploring and we already have a digital team of experts within the business who are looking at this," a Lidl spokesman told The Grocer. "These roles are part of that team."

His comments are the clearest acknowledgement yet from Lidl of its online intentions. They come a year after a holding company was created called Lidl Digital Logistics. The spokesman's comments at that time were more circumspect. He said only that Lidl was "looking at" online, adding that there were "no immediate plans" in the area, a qualification he did not make on this occasion.
The e-commerce project manager will 'get their teeth into new, experimental and fast-moving e-commerce projects', according to the job ad.

Lidl Ireland launched a one-hour delivery service in Dublin last September, in partnership with on-demand grocery courier startup Buymie, which is expected to expand into the UK this year. The Grocer revealed last month that Buymie had recruited a general manager based in London ahead of the anticipated launch.

Speaking at a conference last year, Lidl digital director Alex Murray described the "eye-wateringly expensive" cost of the "infrastructure to deliver groceries", in a possible indication that the cheaper route of using a third-party delivery provider like Buymie was attractive.

Lidl Digital Logistics was established on 25 April last year, with the retailer's UK CEO Christian Härtnagel as a director and initial shareholdings of £50,000. A statement confirming details are up to date is now overdue according to Companies House.