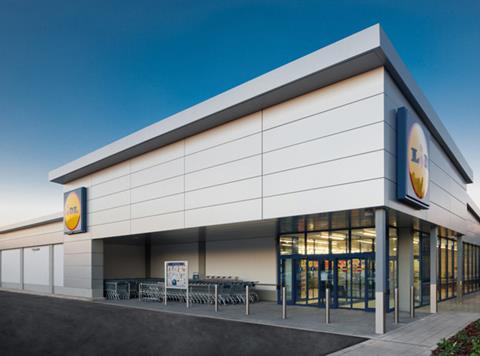 Lidl UK is to ban sweets and chocolates from all of its checkouts, it has announced.
The discount retailer will roll out its 'Healthy Checkouts' concept across its 600 stores by the end of the month. The initiative, first trialled last year, sees unhealthy items by tills replaced with fresh fruit and juices. Lidl said the decision was made after the checkouts received 20% higher footfall during the trial.
"We're the first supermarket to take such a bold step," said Ronny Gottschlich, MD of Lidl UK. "We know how difficult it can be to say no to pester power, so by removing sweets and chocolates from our tills we can make it easier for parents to reward children in healthier ways."
Around 68% of parents are pestered by their children for chocolates at the checkout, according to a poll of over 2,000 British adults carried out by Lidl in November, with 15% of parents spending up to £40 a month on supermarket snacks. Lidl claimed that seven out of 10 customers (70%) said they would prefer a sweet-free checkout over a traditional one.
The move to snack-free checkouts is the discounter's latest pledge under the Department of Health's Responsibility Deal, and Malcolm Clark, co-ordinator of the Children's Food Campaign, is hoping it will put pressure on other supermarkets to follow suit.
"We congratulate Lidl for making this move and leading the way on removing unhealthy snacks from checkouts," said Clark. "The onus is now on other supermarkets and retailers to follow suit; and we and the British Dietetic Association will keep up the pressure for them to do so."