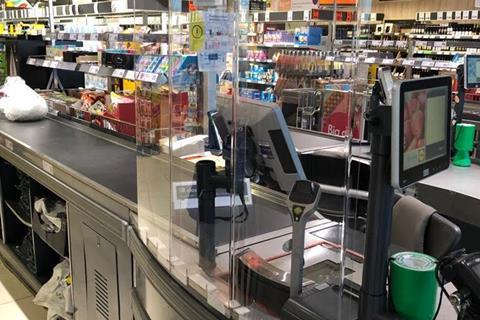 Lidl is joining Morrisons and Aldi in installing screens at checkouts to help prevent the spread of coronavirus.
The safety screens are being installed in all of Lidl's stores across Britain to protect both staff and customers, Lidl said.
"The safety of our colleagues and customers continues to be a key priority for us, which is why all of our stores here in Great Britain will be fitted with protection screens at checkouts," said Lidl GB CEO Christian Härtnagel.
"We hope this additional safeguard will help to provide extra reassurance for those both working and shopping in our stores.
"We are eternally grateful to all of our store teams who are working hard every day to support their communities. And, we would once again like to thank customers for their consideration during this very challenging time."
Lidl's move comes after prime minister Boris Johnson's announcement last night that all stores except those selling essential products such as food and medicine must close.
Yesterday Morrisons and Aldi both announced the rollout of Perspex screens to checkouts at stores across the country. Today Home Bargains and Waitrose also said they were bringing in the measure to further further protect colleagues.