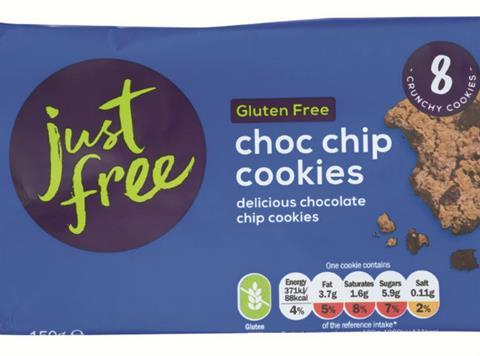 Lidl UK has announced its first permanent gluten-free range, available in stores nationwide from today.
The range, made up of branded and own label products, includes 500g of spaghetti for 99p, 500g of porridge for £1.79 and a 150g pack of cookies for £1.29.
The lowest-priced product is a 130g packet of rice cakes for 79p while the highest is a four-pack of 40g nut bars at £2.49.
Branded products include Nestlé GoFree cornflakes and Warburtons Gluten Free Bread Rolls.
Lidl UK has previously offered gluten-free products only on a temporary, limited-stock basis.
"We want to ensure that anyone buying gluten-free doesn't have to face unnecessarily high costs or compromise on product quality," said Lidl UK senior buying manager Richard Inglis.
"Staying in tune with the changing needs of our customers is a priority while providing a wide range of high quality products that are accessible to everyone."