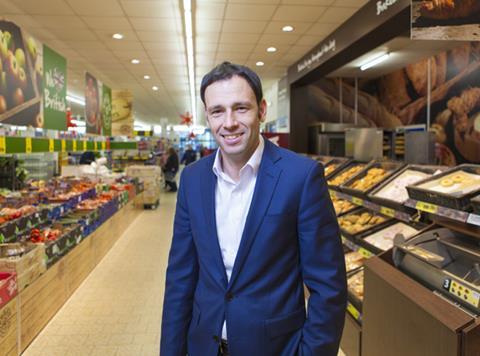 Lidl UK MD Ronny Gottschlich has said he was "surprised" by the deal between Sainsbury's and Netto.
"When I heard the news I was surprised to hear that there is a competitor going with another competitor," he said. "I haven't built a real opinion [on the deal] because I don't even know what the new stores are going to look like, but I will be able to when the first new store opens."
Gottschlich was speaking as the discounter announced the creation of 2,500 jobs resulting from a planned expansion drive in the UK.
"It is full steam ahead," said Gottschlich. "We are at 600 stores and I can see us adding between 20 and 40 stores a year. But we wouldn't shy away from 50. We want to open more stores; we want to create more jobs. The long-term vision is still 1,200 to 1,500 stores."
He added that as well as new stores, Lidl was continuing to refresh and build upon its existing estate.
"We look at every store and ask how long has it been since it was improved. This year alone we are doing 100 projects. Some stores may get a bigger bakery, some might get a proper extension, and others might get a makeover, so new tiling, new air con, new lighting, new chillers but no extension. All of that makes up 100 projects and that is a good £200m to £220m.
"We did a similar amount last year and we will continue to invest. And it pays back when a customer sees a nicer store. We will also invest in more efficient technology. For instance, our new chillers consume half the electricity than before, an energy saving that we benefit from over the next 10 years. It's environmentally friendly but it also goes hand in hand with our efficient DNA."