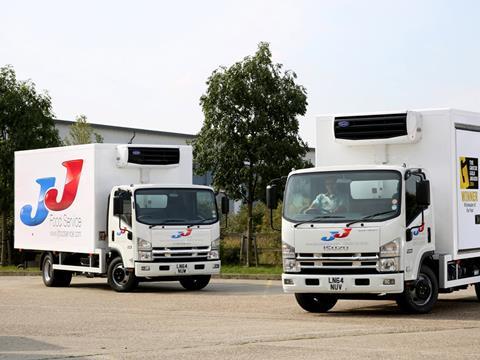 JJ Food Service has snapped up the local delivery division of Sykes Seafood for an undisclosed sum.

The acquisition includes the existing Sykes customer base, goodwill and relevant staff currently involved in the delivery division of the business, which will now trade under the JJ Food Service name.

The service currently operates out of the Sykes headquarters in Manchester, delivering a range of fish and seafood to customers in the North West of England.

The purchase will continue the JJ Food Service growth plans to develop its seafood customer base and increase its presence in the fish and chip sector. Sykes Seafood will continue to focus on its core business as a major producer and supplier to the foodservice manufacturing and retail sectors.

"We have for some time admired the Sykes business and its long history of supplying the North West with the highest-quality ranges of fish and seafood," said JJ Food Service MD Mustafa Kiamil.

"We feel this purchase is complimentary to the aims of both businesses and dovetails into the other product categories that JJ are supplying day in and day out to the fish and chip sector. We will offer the current Sykes customer base the same great service they are used to but with even greater choice at the competitive prices that JJ have become renowned for."

Sykes Seafood MD Alan Dale added: "The profile and mix of the Sykes business has changed over the last number of years and our focus has shifted towards developing both new and existing production facilities so we can become a truly integrated supplier and producer of all types of seafood.

"In many respects a local end user delivery service in some ways conflicted with our larger group customers, particularly within the foodservice sector, and so reaching agreement with JJ Food Service is a great outcome for both parties as it gives greater focus in both businesses to the areas they wish to grow. In our case that means production facilities, foodservice customers, manufacturers and retailers."

The two businesses are aiming for a seamless transition of operations on 1 October 2016.