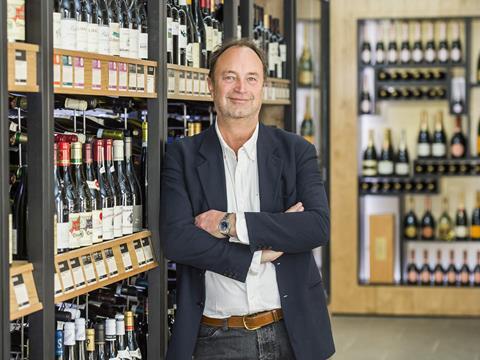 Majestic Wine could soon ditch its minimum purchase policy, with customers now able to buy single bottles of wine and spirits at six of its stores.

New CEO Rowan Gormley is using the three-month trial at the Belgravia, Newcastle, Darlington, Northallerton, Durham and Hexham stores to assess whether the retailer's key selling model is still viable.

"We want to see if the six-bottle minimum purchase policy has a positive or negative effect on sales," said a spokeswoman. "Our remaining 207 stores will continue to sell wines and spirits with a minimum purchase of six bottles."

Similar trials were carried out in 2009, before the retailer cut its minimum purchase from 12 bottles to six.

The Grocer has learnt Gormley has emailed all Majestic store managers in the last few weeks calling for volunteers to trial a number of new concepts including the reduction in minimum purchases. He then followed this up with a second message in which he said he had been delighted with the response he received.

Gormley is understood to be on a mission to revitalise the chain and will outline his vision on 15 June when the annual results are announced.

He is due to provide more details about his plan for in-store change, including the different trials he is launching.

Sales and earnings have both remained broadly flat since 2012, while pre-tax profits fell 10% to £8.5m in the six months to September. Sluggish sales growth in the run up to Christmas forced the retailer to cut profit forecasts, resulting in a 20% share price slump. The price has, however, shot up 32.83% to 423.00p (27 May) since last month's takeover of online rival Naked Wines and the installation of Gormley, Naked's founder, as CEO of the enlarged group.

The South African former entrepreneur has a reputation for thinking outside the box. He was hired by Richard Branson in the mid-1990s for his innovative streak, launching Virgin Money and Virgin Wines before setting up Naked Wine in 2008.

Under Gormley, investors are hoping Majestic will accelerate its online capabilities and take advantage of the growth opportunities offered by Naked's presence in the US and Australia.

Naked's model of funding wine producers directly could also provide an extra point of difference for Majestic.

Following the takeover announcement, Majestic said adjusted pre-tax profits would now be around £21m for the year ended 31 March compared with £23.8m the previous year.