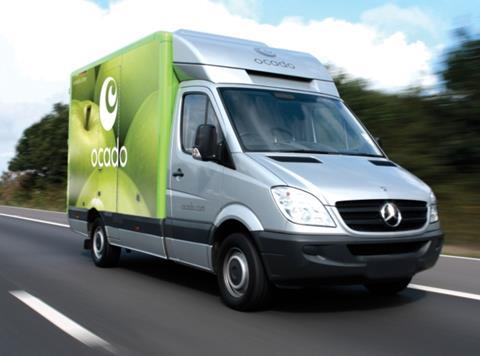 M&S and Waitrose are ramping up their marketing in the latest phase of their battle for Ocado shoppers.
Both retailers have launched multichannel marketing campaigns to highlight the value and quality of their grocery lines, showcase their grocery delivery services and attract Ocado shoppers.
M&S is set to launch its new partnership with Ocado on 1 September, the same day the current 19 year tie-up with Waitrose and the online specialist will come to an end.
M&S is pushing its value-driven credentials to attract family and budget shoppers with its 240-strong Remarksable range of grocery staples. It has installed in-store signage about the range, alongside launching a TV campaign and publishing information about the products and stories from its suppliers in its What's Fresh for M&S magazine.
The campaign comes as part of M&S's transformation strategy to "protect the magic and modernise the rest".
"We have spent the past 18 months continuously upgrading our quality and at the same time investing in price, and now customers can see the result as 240 key staple items are the most competitively priced in recent history," said its Food MD Stuart Machin. "We will never compromise on our quality but our strategy is to maintain our high sourcing standards whilst providing truly better value for customers and our early work is already starting to resonate."
Read more:
Waitrose, meanwhile, has kicked off its multichannel campaign to "win hearts and minds of Ocado customers", raise awareness of the switchover, showcase its online proposition and drive even more traffic to Waitrose.com.
The upmarket grocer has created its campaign with Adam & Eve and Manning Gottlieb OMD, which runs channels such as PR, social media and digital, beginning with a post on its social media profiles on 14 August.
Waitrose has also made investments in preparation for its parting ways with Ocado, including opening a food innovation centre and rolling out electric delivery vans. Its executive director James Bailey told The Grocer it has also reached the £1bn online turnover rate – a target it hoped to reach within three years it announced last May.
Martin George, customer director at Waitrose, added: "Waitrose own-label products have historically made up a quarter of Ocado's grocery sales, so we know a lot of people who use the service love our products, are loyal to our brand and are keen to avoid any disruption.
"With that in mind, we have focused on retaining and reformulating our customers' favourite products as well as developing thousands of new ones – all of which are sure to entice them to Waitrose.com. We're excited for Waitrose.com to now be the only place for the public to buy our range of 17,000 unique Waitrose own-label products online."