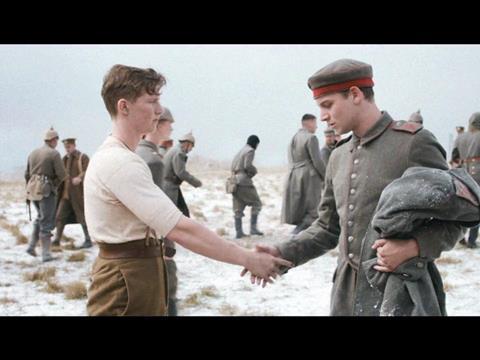 Advertisements put out by supermarket groups, a food manufacturer and an e-cigarette company were among those that attracted most complaints last year, the Advertising Standards Authority (ASA), has disclosed.
The complaints about Sainsbury's and Unilever, however, got thrown out and the case against Waitrose was closed. Complaints against Must Have, which trades as VIP Electronic Cigarettes, were upheld.
Sainsbury's Christmas television commercial in association with The Royal British Legion was the fourth-most complained about ad. It provoked a love-it-or-hate-it Marmite-style response with 823 complaints. The ad split the public as it did The Grocer's own editorial office.
The advertisement was based on the 1914 Christmas Day truce during the First World War. Most complainants objected to the use of an event from the First World War to advertise a supermarket. The ASA acknowledged that some found the ad to be in poor taste, but it did not judge the ad to be offensive and in breach of its code.
A television and cinema ad that claimed: "Everyone who works at Waitrose owns Waitrose", prompted 276 complaints that it was misleading because some services, such as cleaning, were outsourced.
Waitrose agreed to amend the ad, which was the sixth most complained about. The ASA closed the case because concerns were resolved without the need for a full investigation.
VIP e-cigarette ads, in seventh place, were deemed to depict the products being exhaled in a way that created a strong association with traditional tobacco smoking after 199 complaints were lodged.
Unilever's animated television and YouTube ad for Flora Buttery attracted 183 complaints and was the ninth most complained about ad. It showed two children making breakfast in bed for their parents and walking in on them "wrestling". The ASA rejected that the ad was offensive and unsuitable for children. It acknowledged the ad was suggestive but pointed out that it did not contain any sexually graphic or distressing scenes and so was unlikely to cause undue fear or distress to young viewers.
Guy Parker, ASA chief executive, said: "2014 was the year social media came into its own in making it easier than ever to lodge complaints en masse. While some ads will inevitably split opinion, as the diverse nature of complaints we received shows, last year underlined the importance of our work in cracking down on misleading ads, including copycat websites, that are simply unfair to consumers."
The ASA will release sector-wide complaint figures in its Annual Report in May and said it would provide The Grocer with food and drink- specific statistics exclusively around that time.