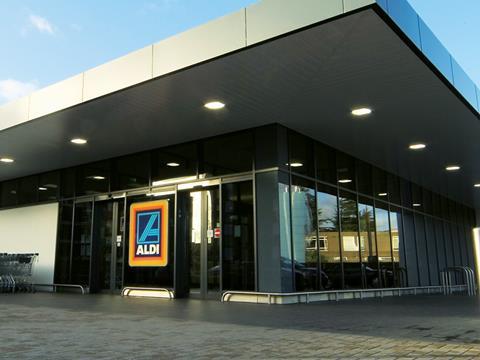 Aldi has joined forces with Barnardo's for the charity's Big Toddle 2016 fundraising marathon for the UK's most disadvantaged children.
Aldi's baby and toddler brand Mamia is headline sponsor of the event, which has raised more than £14m for the under-fives over the past 19 years.
This year's Big Toddle theme is animals. Children will be encouraged to get into character and 'Toddle on the wild side' for half a mile.
"We are proud to be working in partnership with our Charity of the Year, Barnardo's, as headline sponsor for the Big Toddle fundraiser," said Aldi joint managing director for corporate buying Jonathan Neal.
"We will be supporting the initiative, which sees events take place up and down the country, raising funds for the valuable work Barnardo's does to help the UK's most disadvantaged children by delivering vital services in their local communities."

Javed Khan, chief executive of Barnardo's, said: "We are delighted Aldi Mamia are our headline sponsors for this year's Big Toddle. Children across the UK will have a lot of fun 'toddling on the wild side' in animal-theme fancy dress."

Big Toddle raised hundreds of thousands of pounds every year towards helping the most vulnerable children across the country to have a happier and safer childhood, he added.

Barnardo's supported 240,000 children, young people and families, including young carers, foster carers and adoptive parents, through more than 960 services across the UK last year.

Some 300,000 children from 3,000 nurseries across the UK took part in Big Toddle last year.