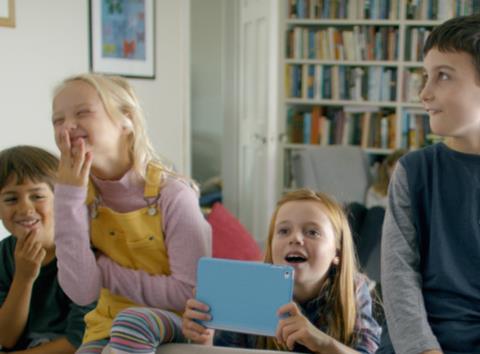 Kimberly-Clark is set to air the latest part of its multichannel How Andrex Do You Feel? campaign - to support the relaunch of the Andrex Classic White variant as Classic Clean.

The toilet tissue was renamed last month after being given a thicker, embossed base-sheet in what Andrex called its biggest product upgrade in 60 years.

The benefits of the revamped loo roll are promoted in a new TV commercial that will make its peak-time debut today (1 November) at 7.30pm on Channel 5, ITV2 and Sky 1.

The 30-second clip returns to the homes of children who have previously featured in the ongoing How Andrex Do You Feel? drive. They embarrass grown-ups by asking them about how it feels to use Classic Clean, filming on a tablet device and offering the interviewees ideas for ways to express themselves. "As clean as a man called David" is one of the kids' suggestions.

How Andrex Do You Feel? launched last year to highlight how difficult adults find it to talk about their toilet habits, unlike children. The brand has invested £2m in the push for 2016.

The latest activity was about encouraging shoppers "to consider the importance of intimate care to their personal wellness in a fun and light-hearted way," said Karel van der Mandele, marketing director at Andrex, which is the UK's 10th largest non-alcohol grocery brand with sales of £350.3m [Britain's 100 Biggest Brands, The Grocer, 19 March 2016].