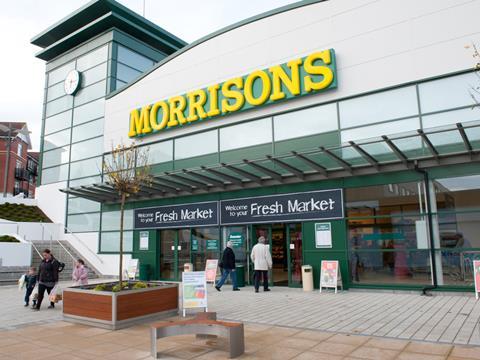 It emerged this weekend that as well as recently bidding farewell to former CEO Dalton Philips, Morrisons has also parted ways with everyone's favourite pair of Geordie TV presenters Ant & Dec, as the faces of its advertising.
This is another move by the retailer that is likely to go down well within the business. Staff have long bemoaned the lack of resources in store while the retailer was paying top dollar for celebrity endorsement.
With the benefit of hindsight experts have been quick to suggest that mega-rich celebs had little in common with the typical Morrisons shopper for whom budgets remain tight. But when Morrisons signed the pair back in January 2013, most people, including myself, were agreed that it seemed a pretty good fit.
Morrisons is understood to be looking to focus its marketing on the quality and value of its food, and this seems sensible enough – particularly given the continued investment in price the retailer has made in the last year.
The Ant & Dec ads looked focused on what made Morrisons different, with its butchers, bakers and fishmongers. At a time when retailers were copying each other's strategies left, right and centre this was not necessarily a bad move – the problem was that the generally joyous scenes pictured in the ads were not reflective of the customer experience in-store.
Until Morrisons gets its core store estate firing again then the marketing is largely irrelevant. The good news for Morrisons is that new CEO David Potts, who started yesterday, looks to recognise that.
Today Morrisons posted a video on Youtube of a very relaxed and casual looking Potts explaining to customers and staff that he is keen to listen to what they have to say about what they love about Morrisons, what they would like to see more of and what they don't like so much and where it can improve.
Speaking to Morrisons staff so far, I've found an awful lot of goodwill for Potts. His track record as a retailer is a key touchstone for the rank and file at Morrisons. His ability to harness this and bring staff along with him as he looks to drive sales and squeeze more out of these underperforming stores is going to critical to his success.
If he can do this and therefore has a better story to tell, the marketing should become a lot easier as well.