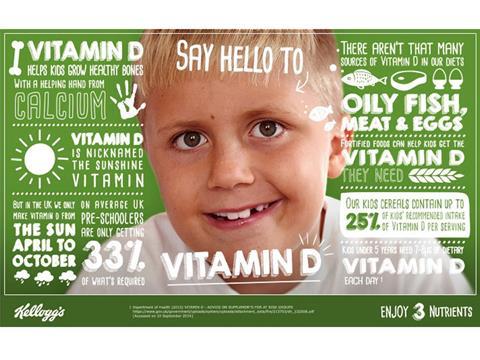 Health campaigners have described Britain's advertising authorities as "toothless" for failing to take action against "misleading" ads by Team GB sponsor Kellogg's.

The Kellogg's Great Starts Olympic ad attracted a complaint to the ASA last month for failing to provide information on specific health claims. The campaign, which ran from April to August 2016, claimed a bowl of cereal or snack bar high in sugar was a 'great start to the day' and 'fuel for success'.

However, the ASA dropped plans for an investigation after Kellogg's added information to its website.

The Children's Food Campaign said any progress on sugar reduction targets would be held back unless the government made marketing restrictions tougher. Its attack was timed to coincide with talks this week between Public Health England, supermarkets and cereal makers on plans for reformulation.

"The government has made the wrong decision by leaving it wholly to industry to set and police its own marketing rules," said Children's Food Campaign co-ordinator Malcolm Clark.

Kellogg's said it was committed to being a "responsible advertiser".