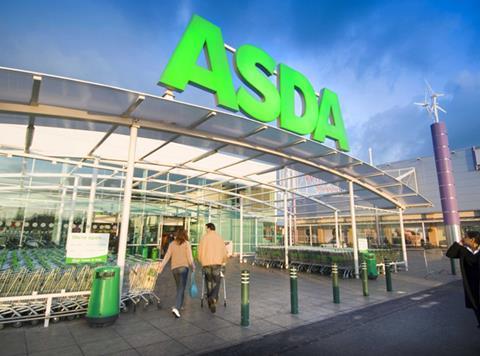 Asda is donating £360,000 raised from the Welsh "plastic bag tax" to help local causes.
The money raised from the Welsh Government's 5p single use carrier bag initiative will be distributed via the Community Foundation in Wales.
There will be 180 awards of £2,000 each donated to charities focused on children and young people, older people, health and/or community cohesion.
The foundation will coordinate and advise on the awards and regional selection panels of Asda staff will vote on which projects will benefit.
The Asda Carrier Bag Community Awards scheme will be promoted by dedicated Community Life Champions across Asda's 37 Welsh stores.
We want the carrier bag charge to have long-term social – as well as environmental – benefits," said Richard Mason, senior manager, community and corporate responsibility at Asda.
"By working with Community Foundation in Wales we have the opportunity to invest innovatively in our local communities, and we want this to support local projects and charities."
The Community Foundation in Wales has welcomed the grants programme.
"Local initiatives are the bedrock of civil society in Wales, and we are delighted to be working with Asda to give them the recognition and help they deserve," chief executive Liza Kellett said.
"It is a very special feature to have nominations and decisions made locally too, with customers, staff and local residents all getting involved in recognising the work of community treasures/treasures local charities and community projects."
The partnership with Community Foundation in Wales comes on the back of a successful project in Scotland. At the start of 2015, Asda revealed it would be giving away nearly £145,000 raised from the Scottish carrier bag tax via Social Investment Scotland and the Scottish community foundation, Foundation Scotland.