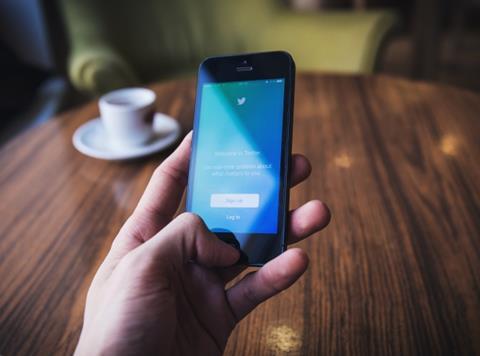 The UK's spirits brands are giving Twitter the cold-shoulder in droves, new research reveals.
Although their accounts remain online, big players such as Bacardi UK, Haig Club, Appleton Estate, Teacher's, Drambuie and Bulleit Bourbon have not tweeted in the 12 months to 1 March 2018, according to a study by drinks marketers YesMore.
A survey of 100 accounts revealed more than 40% of brands had not posted in the month leading to 1 March 2018, including Grey Goose, Monkey Shoulder, Baileys and Havana Club, while 32% had not posted in the previous three months, including Jim Beam UK, Balvenie, Bombay Sapphire and Knob Creek.
A further 20% had not posted in a year or more, such as Bulldog Gin, Tia Maria, Captain Morgan's UK account and Teacher's.
While some had migrated to other social media platforms or focused their marketing efforts elsewhere, YesMore new client director Tom Harvey said a large number had "simply gone" without giving "any notice or suggestion to followers that they might like to find the brand elsewhere".
Harvey added it was "clear brands are offering too many channels and profiles across multiple territories. They are simply getting overwhelmed with places they are supposed to post content, and the days of getting the intern to do it are long gone."
The findings come after pub giant JD Wetherspoon made headlines this week when it announced it was ditching all social media accounts. The chain's chairman, Tim Martin, said it was "going against conventional wisdom that these platforms are a vital component of a successful business".
Quality control on brands' social media channels had "gone out the window" according to Piracy Corporation director Martin Ballantine. "There are too many agencies selling digital snake oil. This includes an obsession with social numbers - something that's delusional in the extreme. Not so long ago, we looked at a soft drinks firm's 'amazing' amount of followers and discovered hundreds and hundreds of supposed fans that were, in fact, serial competition entrants.
"With many of the big brands, you only need to scratch the surface to find this kind of digital dimwittery."