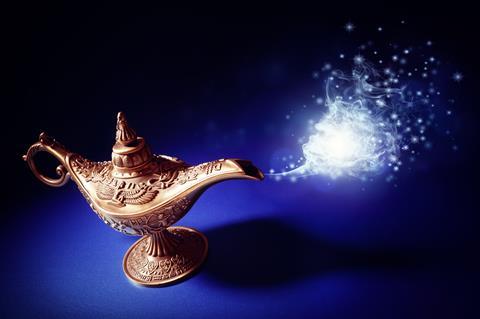 Can you believe it? Christmas is just a few months away. No doubt, many retailers and brands will already have plans well underway to prepare for this peak selling season, which may or may not also include those highly anticipated Christmas ad campaigns.
However, when you think of Christmas entertainment, what first comes to mind? A survey from MovieTalk revealed that for consumers, it's the festive, high-energy pantomime performances that we know and love.
It might not be the first channel you think of, but there are huge opportunities for retailers and fmcg brands in pantomime, whatever your target audience may be. Pantomime's appeal transcends generations, is beloved nationwide and is well known for its high audience engagement. Brits can't get enough of the feisty fairytales: data from UK Theatre reveals that pantomimes accounted for an average of 15% of all UK theatre tickets sold (outside of London's West End) from 2013 to 2016, making them a key contributor to theatre's revenue.
As marketing activities kick off ahead of the first wave of performances that usually begin in November, a brand partnership is the perfect way to steal a march on the competition and capitalise on an early association with Christmas. Full integration with the large-scale marketing of the event in major cities will help boost your brand in target areas, while traditional advertising, PR and digital campaigns will also be effective ways to engage with potential consumers in advance of the performances.
When pantomime season rolls around, retailers and brands can fully engage with audiences through building on the creative and fun elements of the show. Execution will depend on the brand and which product you are looking to get in front of the audience. Why not entertain guests as they congregate in the lobby area before the show, and during the intervals, with experiential activities that can entertain the whole family? This is also the perfect time to try product sampling or competitions to win exclusive gifts or goody bags.
Make the most of the high spirits and festive cheer that comes with pantomime by surprising and delighting audiences too. For example, Littlewoods leveraged a partnership with ATG at 10 pantos nationwide. The brand featured within each panto performance, while hand-picked audience members were also invited on to the stage to perform a script with one of the entertainers. All participants were then awarded a surprise Littlewoods goody bag with a host of treats. There is a plethora of creative alternatives to this, depending on what works best for each individual brand and its business objectives.
If you're a brand or retailer looking to own the Christmas season this year, don't discount the value of pantomime. Pantomime is an indispensable part of Christmas celebrations for millions of British families and is the perfect way to reach a relaxed audience and engage with them in a positive and festive way. Oh yes it is…