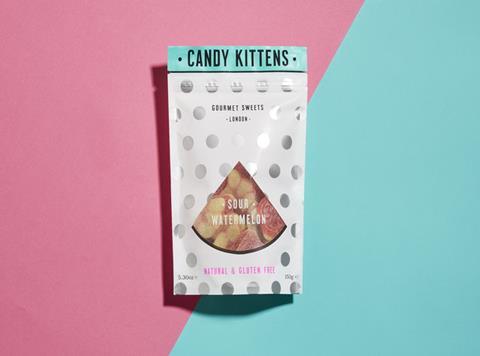 Premium confectionery maker Candy Kittens has had its wrist slapped by the advertising watchdog for falsely claiming to be halal.
The Advertising Standards Authority received three complaints about two phrases on the brand's website: 'Why do Candy Kittens use halal?' and 'Candy Kittens is halal certified'.
The complainants noted the sweets sold on the site contained cochineal – made from extracts of crushed insect and forbidden by Islamic law. They also understood the brand was not a member of an official halal certification authority.
Candy Kittens' response was to say it was aware of the issue and had made amendments to its website, which the brand considered sufficient. The ad no longer featured the disputed claims, instead reading 'Is Candy Kittens halal certified? No.'
The ASA welcomed the changes, but said the original version had been unsubstantiated and misleading. It must not appear again in its current form – and Candy Kittens was not to state or suggest its products were suitable for a halal diet and were halal-certified, unless that was the case and supported by documentary evidence.
Candy Kittens' manufacturer had claimed the sweets contained halal-certified ingredients, the confectioner's MD, Ed Williams, told The Grocer. "However, it came to our attention that the use of cochineal in the recipe of certain flavours did in fact make a number of our products unsuitable to those following Islamic dietary laws."
Upon being made aware of the situation, "the brand acted swiftly to make the necessary changes to our website and marketing material", he added.