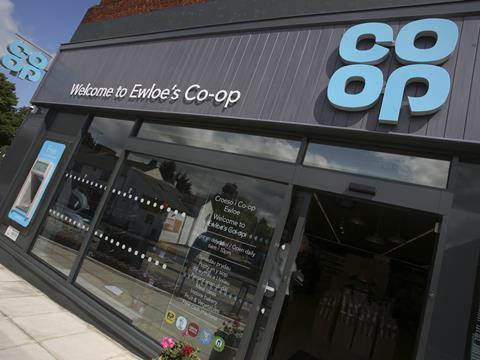 25 Co-op stores have now been rebranded since the 'back to being Co-op' programme began, according to professional service firm Turner & Townsend.
The company said today that it had been at the forefront of delivering the 'retro' rebrand since it was announced at the Co-op agm on 21 May.
Another 500 premises would be completed by the end of the year with it continuing the project, programme and delivery management of the rebrand over the entire business over the coming five years.
"We're proud to be playing such a pivotal part in the Co-op's return to its pioneering roots, championed by the original founders," said Turner & Townsend project director Mike Lumb.
"We've been working with the Co-op for a number of years and are delighted to be using our expertise and experience in retail to help deliver this transformational programme.
"Turner & Townsend has immense respect for the heritage of the Co-op and its brand values, which are both focused on community and its workforce."
The rebrand centres on a modern version of the 1968 blue clover leaf logo being installed across all of the Co-op's 3,750 food stores and funeral parlours.
It also incorporates a new Co-op membership proposition, with shoppers receiving 5% back from every Co-op own brand product or service they buy plus another 1% for a community charity.
The membership proposition will begin in the autumn with the Co-op dividend returning in 2018.
Co-op chairman Allan Leighton said the membership proposition was creating a new Co-op economy, where the trade from its members benefited them, their communities and Co-op suppliers.
"Our brand identity, whether seen on a Fairtrade bottle of wine, on a funeral home fascia or on our insurance website, will signify a better way of doing business," Leighton said.