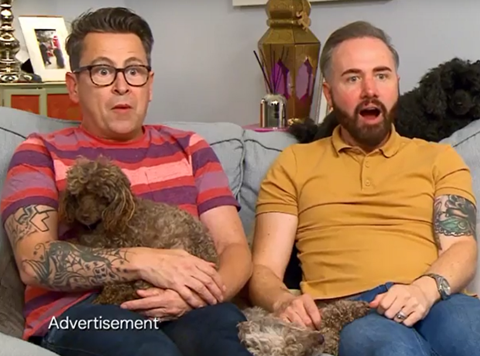 Coca-Cola's 'Gogglebox' is this year's most engaging Christmas ad, according to a facial tracking study.

The advert, which features the stars of Channel 4's Gogglebox reacting to its classic Holidays are Coming ad, ranked top out of 55 Christmas campaigns tested by emotional response analysts Realeyes and Lucid.

In a study of the facial expressions of 3,300 people, Coca-Cola's ad performed better than 96% of the thousands of other ads in the companies' database.

The study found consumers reacted most positively to humorous and 'authentic' ads this Christmas.

Marks & Spencer's ad depicting Paddington Bear distributing presents with a Christmas visitor came in fourth in the study, performing more strongly than 85% of the other tested ads.


This year's effort by Waitrose, which showed a community turning to its food after being snowed in at their local pub, secured seventh position by performing better than 81% of other ads.

Tesco's Turkey ad showing families cooking their turkey 'every which way' followed in ninth position, with an 80% higher engagement rate than other ads.

Meanwhile, John Lewis' ad featuring Moz the Monster came in at 17th, its second-worst performance in the past seven years.

"Naturally, it's difficult for John Lewis to keep hitting such high standards with the same formula so they could consider changing tack next year," said Realeyes CEO Mihkel Jäätma.

"Whilst the hype around Christmas ads has now become a national pastime, it's sometimes forgotten that their job is to help sell more products and people's emotional response plays a big part in where they decide to shop," he added.

"This year saw advertisers trying to be more authentic by using real-life situations, humour and romance to relate to people, which could be seen as a way to cheer them up via universal themes after what's been another divisive and turbulent year."