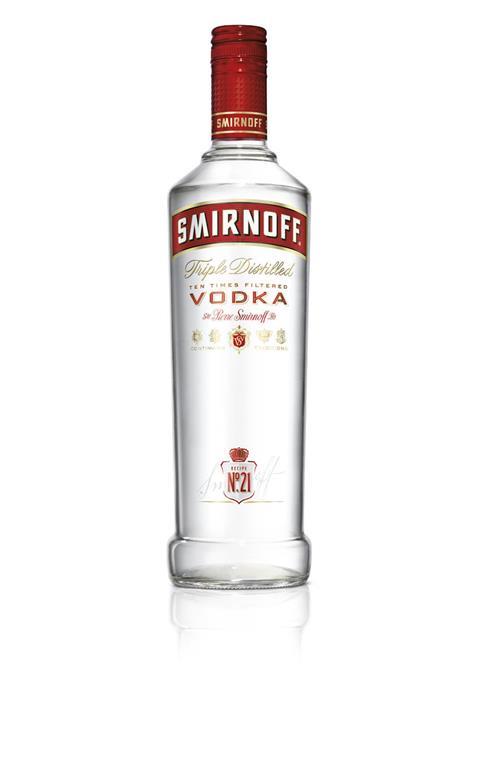 Diageo has unveiled a new look for the UK's top-selling off-trade spirits brand Smirnoff No 21 Red.
Rolling out now, the revamp is designed to give the brand a more premium feel while keeping true to its heritage, said the drinks giant.
The Smirnoff eyebrow has become the most prominent feature on the bottle, while new 'contemporary' typography is designed to create a modern feel. A footer label features the Smirnoff shield, crown and signature to emphasis the heritage of the brand.
Diageo is backing the revamp with the £4.5m We're Open campaign it announced earlier this month, and which is designed to highlight Smirnoff as a brand that celebrates inclusive communities. One of the outdoor ads includes the slogan 'Homosexual, heterosexual, who-gives-a-sexual' to reflect the brand's association with Pride.
"This is a really exciting period for Smirnoff," said marketing director Julie Bramham. "The new design was borne from a desire to reflect some of our amazing 151 year history, while also wanting to include a nod to the contemporary spirit and vibrancy of our drinkers. We feel the new design really bring this to life."
Off-trade sales of Smirnoff Red Label grew £26.7m last year to £387.3m [Nielsen 52 w/e 11 October 2014].