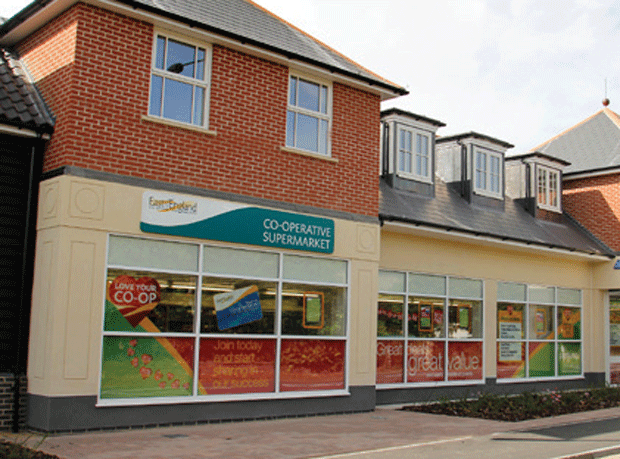 East of England Co-op is running another Sourced Locally Fortnight to encourage customers to buy local produce.
The event runs until 12 June across selected food stores in Norfolk, Suffolk and Essex, with tastings from suppliers and producers and promotions on locally produced food.

The society said its more than 100 local producers viewed the fortnight, which is now in its second year, as a "fantastic opportunity to discuss their produce, garner feedback and share the 'farm to fork' journey with shoppers".

"We want to shine a spotlight on local farmers and producers to encourage more shoppers to consciously buy local produce," said Roger Grosvenor, joint chief executive at the East of England Co-op.

"By shopping locally, people are helping to bring additional money into their local economy and safeguarding local jobs, whilst reducing food miles."

The event follows a YouGov survey commissioned by the East of England Co-op, which showed 70% of shoppers thought it was important that they ate locally sourced food, while 51% thought it important to buy local produce.

Some 82% said they would expect to buy it at an outlet such as a farm shop, compared with 24% who thought they would find it in their local c-store and 48% who thought they could buy it in a supermarket.

Produce they were most likely to buy if a locally sourced alternative was available were eggs (66%), and milk and meat (58%).

Since launching its Sourced Locally initiative in 2007, the East of England Co-op has ploughed more than £45m back into the regional economy with sales from its 2,000-plus Sourced Locally range reaching over £16.8m in 2015.

Other key findings of the YouGov survey included 71% of participants saying it was important that the food they bought was UK produced, with better quality (56%), impact on economy (48%) and creation of local jobs (48%) the top elements that would encourage shoppers to buy local produce.

Emanuele Giovannetti, professor of economics at Anglia Ruskin University, said the survey was "a call to action for retailers to listen to local communities and give people what they want".