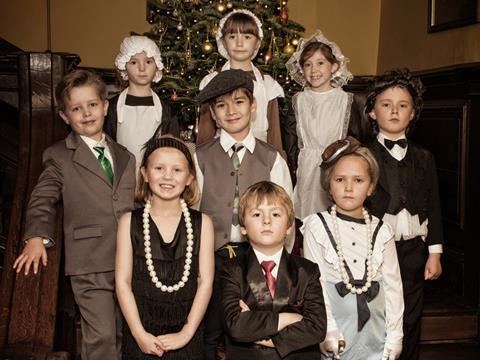 Ella's Kitchen has launched a Downton Abbey spoof video in partnership with Save the Children to promote its Christmas dinner pouch.
The Down Town Babby short film went live online today (8 December) featuring 'little' aristocrats based on characters from the ITV drama series. It has been designed to promote Ella's Kitchen's Jingle Belly Christmas Dinner - a blend of turkey, potatoes, broccoli, parsnips, carrots, cranberries and sprouts, for which 30p from each sale is donated to Save the Children.
The video tells the story of a family panicking when facing Christmas day with no Christmas dinner thanks to a cold oven.
"We think we've created something that will not only raise awareness of our charity partnership in a fun way, but also puts kids at the heart of the campaign," said Mark Cuddigan, head of Ella's Kitchen.
Save the Children director of UK programmes Tom Rahilly said: "We're so grateful to Ella's Kitchen for helping raise awareness and money for our vital work with children and families across the UK."