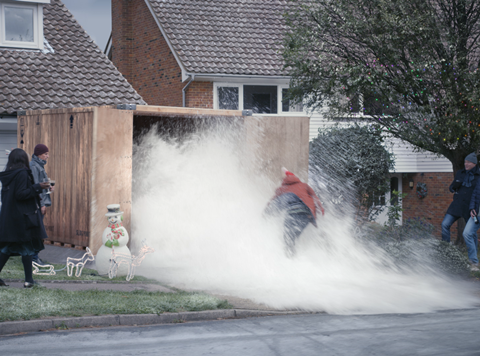 The rise of the Christmas advert has become something of a ritual, with John Lewis forming the centrepiece of this more recent festive tradition. This year, Iceland's Christmas ad has attracted much controversy and Lidl's effective riposte to (and Waitrose's tacit support of) the John Lewis effort has also made for some interesting reactive marketing.

Tied in with Iceland's effort this year is the reiteration that it is removing palm oil from all of its label products. In the ad, a young orangutan informs his friend, a little girl, how humans are destroying his habitat in harvesting palm oil. Iceland then dedicates the ad to the 25 orangutans estimated to perish each day. Ultimately, the political nature of the advert meant it did not make it to TV screeens.

Despite this, the strong public feeling stirred by its online success has resulted in a huge improvement of Iceland's public image; and in all likelihood its profitability. This is often a consequence of political advertising that polarises - something we have seen recently with Nike, as its sales rocketed following its campaign featuring Colin Kaepernick.
Just because you don't have £872 to spend on a piano, doesn't mean you can't be the next Elton. #EltonJohnLewis pic.twitter.com/TakObmWfqr

— Lidl UK (@LidlUK) November 15, 2018

The responses of Lidl and Waitrose to John Lewis's emotive Christmas advert, featuring Sir Elton John, perhaps speak most about the value of reactive marketing and social media today. 'Lidl bit funny', a play on the lyrics to Your Song, is set above the image of a much cheaper keyboard in an irreverent reference to the John Lewis offering. Although Waitrose's advert appears to be more overtly critical of John Lewis, the companies are partnered, and the subsequent tweets between the official accounts for both resulted in significant online traction.

This carefully co-ordinated campaign shows how selling a brand has changed. Social media has become an increasingly useful tool not only for brand marketing, but also for social selling. Gathering information by networking online gives the salesperson an extra advantage - one I have seen pay dividends over and over again throughout my organisation.

The ability to influence through social media, from brand awareness to lead generation and beyond, is more potent than ever. I'm not saying you should ask for LinkedIn Premium for Christmas, but it might prove useful in the new year!