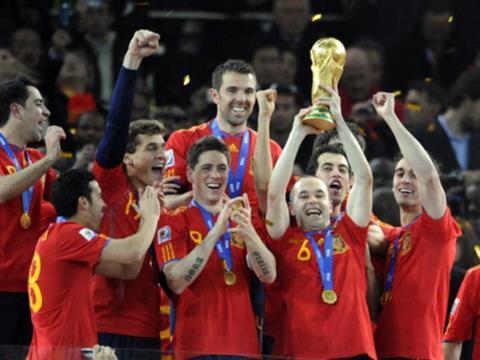 Sponsors have voiced their concern following the indictment of Fifa officials on corruption charges.
The comments come in the wake of the US Department of Justice announcing yesterday (27 May) that 14 defendants – including nine Fifa officials – had been charged in relation to "racketeering, wire fraud and money laundering conspiracies" over a 24-year period.
"The indictment alleges corruption that is rampant, systemic, and deep-rooted both abroad and here in the United States," said US attorney general Loretta E Lynch. "It has profoundly harmed a multitude of victims, from the youth leagues and developing countries that should benefit from the revenue generated by the commercial rights these organisations hold, to the fans at home and throughout the world whose support for the game makes those rights valuable."
The Coca-Cola Company – one of Fifa's key sponsorship partners – said the "lengthy controversy has tarnished the mission and ideals of the FIFA World Cup".
The business said it had repeatedly expressed its concerns about corruption allegations, and that it expected Fifa to "continue to address these issues thoroughly". "FIFA has stated that it is responding to all requests for information and we are confident it will continue to cooperate fully with the authorities," it said in a statement.
AB InBev brand Budweiser said it would continue to monitor the situation through its ongoing communications with FIFA. "We expect all of our partners to maintain strong ethical standards and operate with transparency," it added.
Visa has reacted more strongly, describing its disappointment as "profound", and warning Fifa it would "reassess" its sponsorship should the association fail to make changes.
"As a sponsor, we expect FIFA to take swift and immediate steps to address these issues within its organisation," it said. "This starts with rebuilding a culture with strong ethical practices in order to restore the reputation of the games for fans everywhere."
Another sponsor, McDonald's, said it was monitoring the situation closely. "McDonald's takes matters of ethics and corruption very seriously and the news from the U.S Department of Justice is extremely concerning. We are in contact with FIFA on this matter," it added.
Northern Ireland-based poultry giant Moy Park – owned by Brazilian business Marfrig - sponsored the Fifa World Cup in Brazil last year, and has said the deal helped it gain new branded listings in the UK. The tie-up with Fifa has now ended.