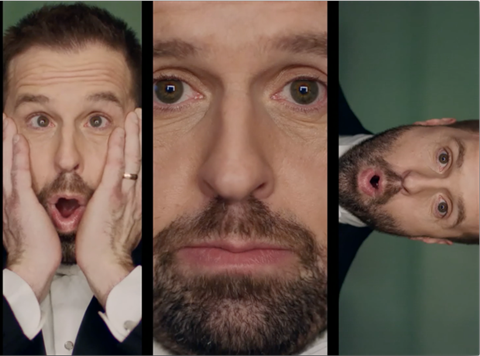 Fisherman's Friend is launching a £1.5m campaign - its biggest ever - that will see the brand's first TV appearance in four years.
It will appear on screens for a month from 1 February in an advert starring opera singer Alfie Boe, who hails from the brand's home town of Fleetwood, Lancashire. Designed to highlight the strong flavour of Fisherman's Friend, the ad sees Boe in his dressing room, preparing to go on stage - and relying on the lozenges to find his form.
The film finishes with a shot of a pack of Fisherman's Friend framed by lightbulbs, with the strapline 'Talk about strong' voiced by Sir David Jason. The TV run will be supported by digital, social media, PR and in-store activity.
"This brand new creative really drives home the message that Fisherman's Friend lozenges are the strongest around, using fellow Fleetwood legend Alfie Boe to make fun of the fact these lozenges pack a real punch," said Martin Stimson, area business manager for the UK.
"We expect the link-up with Alfie, the voice of Sir David Jason and the quirky nature of the creative to provide a real talking point for consumers, encourage product trial and introduce a new generation to the unique strength of the lozenges."
Sales of Fisherman's Friend are up 12.7% to £4.4m [Nielsen 52 w/e 10 October 2015].