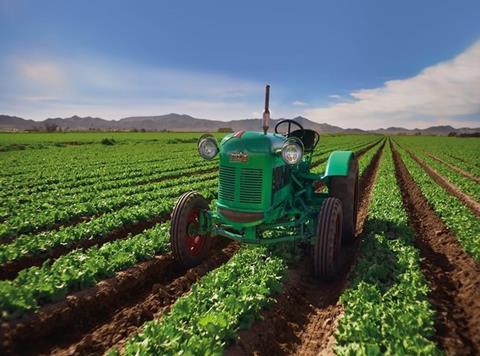 Salad brand Florette has invested £2.5m in a new summer marketing campaign to drive growth in the category, and launched two new coleslaw products.

The campaign includes a TV ad, which will run from 25 April throughout the summer, featuring a singing tractor.

Filmed in the Murcia region of Spain, the ad uses the message Always Made with Sunshine, to highlight that salad is sourced from different locations throughout the year. The ad will be shown across various channels, including Channel 4, Sky 1 and the Good Food Channel, alongside digital, PoS and social media activity.

"Florette always follows the sun to ensure that only the very best-quality leaves make it into each of our products, and thanks to our network of farms, it's what stands us apart," said marketing director John Armstrong.

This network of more than 4,000 farms enabled the brand to escape the salad shortages earlier this year, according to Armstrong. Where stocks were running low, the brand also absorbed the cost of importing produce from the US, to ensure supplies were maintained throughout the period of bad weather in Europe.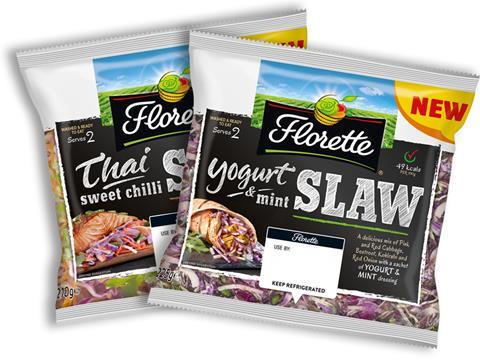 The new campaign will run alongside the launch of two bagged coleslaw products, which will tap into the trend for street food. Available from 25 April, the first SKU is a Thai Sweet Chilli Slaw, featuring pink cabbage, carrot, kohlrabi, red onion and coriander, with a sachet of sweet chilli dressing. The second is Yoghurt and Mint Slaw, which includes pink and red cabbage, beetroot, kohlrabi, red onion and a yoghurt & mint dressing (rsp: £1.19/105g). The products will be available in Sainsbury's, Ocado, Morrisons and Amazon Fresh.

Florette hopes the NPD will engage reluctant salad consumers by creating new and more exciting eating occasions, so that salad becomes part of a main dish rather than just a side.

"In diversifying our product range, Florette is pioneering category growth and responding to consumer insight that shows that although shoppers are more interested in healthy eating than ever before, they still need to be inspired by what they see on shelves," said Armstrong.

"As market leaders, it is our responsibility to steer progress throughout innovation. We've got a seasonal lineup of products planned, which we believe will shake up and invigorate the fresh category."