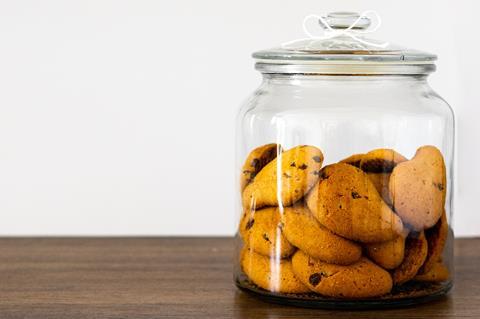 A year after Google announced it would be removing the third-party cookie from Chrome, there is still no widespread agreement amongst advertisers, agencies and publishers on how to transition away from this reliable tracking tool without losing accuracy and scale.
Since then, Apple has announced privacy updates to iOS, meaning users can more easily view and limit the tracking capabilities of applications. This affects those who rely on location data, as users must now opt in to tracking and can easily manage the level of precision shared. Across the board, industry players are pivoting to turn these changes to their advantage, chiefly through the introduction of new platforms and AI technology capable of matching various data signals to enable identification.
With the majority of fmcg products still sold in physical stores, many brands will have missed the importance of these changes to their marketing approach. Pure-play retailers have relied on third-party cookies to drive conversion for their suppliers, but physical retail has largely been removed from issues around online privacy. However, as consumer behaviour becomes more varied and online grocery shopping grows in popularity, established brands investing online will require ways to maximise reach amongst broad target audiences without the aid of cookies to drive conversion.
Fmcg brands (and their agencies) now need to take a holistic approach to audience identification and engagement, accepting the fluidity in which consumers move between physical and digital touchpoints as they shop. This new approach needs to put context at the heart, building rich conversations with consumers that are informed by data, but that feel personal.
Thankfully, brands can plan and implement digital campaigns around a host of alternative datasets that are not dependent on cookies, and arguably can be equally as effective in the fmcg category. Because most of fmcg is impulsive by nature, we are less reliant on techniques such as retargeting to win sales. Instead, being relevant and present at exactly the right moments on the consumers' path to purchase should be a marketer's single most important consideration. Google has talked about this as 'the power of showing up': how simply being present in moments of deliberation can be enough to win or retain a shopper's preference.
Food and drink brands, for example, can have relevant and meaningful conversations with shoppers in a multitude of settings, from reaching them on their mobile outside the front of a store to targeting them while they are browsing for recipes online from the sofa. Both are contextually relevant, and both can use a range of intelligent audience identifiers to justify their selection.
In the past, brands that have achieved this context-first approach have looked beyond single audience identifiers and used a variety of insights, tools and technologies to build an understanding of their target, and from there form meaningful relationships with them. No one can be wholly defined by their web browser, after all – what matters more is the quality and timing of the digital interaction between the brand and the consumer.
The new world without third-party cookies should bring back an emphasis on diversity in the marketing approach. We should be striving to give value to the consumer in exchange for their personal data. To do this, we need to show them we truly understand their needs, and this can only come from intelligent, multi-dimensional strategies. For the fmcg sector, growing in the online world means there is an opportunity to reshape the online consumer experience for the better.