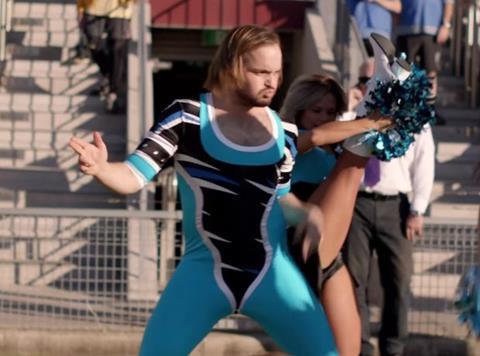 Heineken – which this year retired the Foster's Good Call campaign fronted by characters Brad and Dan – has revealed its replacement.
Breaking today (24 July) during Channel 4's 8 Out of 10 Cats and on social media, the new push is themed Why The Hell Not? and has been inspired by the Aussie 'can do' attitude to life.
The first ad of the campaign - created by Adam & Eve DDB, features a character who defies cynics to become Australia's first male rugby cheerleader. The ad will be supported with the hashtag #whythehellnot and further content on social media.
"Consumers' outlooks on life have changed – people want to give things a go and share experiences leading to a richer life," said Foster's brand director Ifeoma Dozie. "The Why The Hell Not? campaign taps into this thinking and maintains the brand's long association with comedy."
The push comes a month after Heineken announced it was taking Foster's into the burgeoning 'speers' - spirit beers - category with the launch of rum-flavoured Foster's Rocks. The brand extension will roll out next month in two 4.5% abv flavours: classic and spiced rum, in 4x440ml (rsp: £4.50) and 10x440ml (rsp: £11) can packs.
Overall value sales of the Foster's brand have fallen 2.9% year on year to £459m as a result of declining prices, with volume sales of the standard lager up 1.6% [Nielsen 52w/e 25 April 2015].